Mental Health Association director working to protect those challenged by mental illness
By Michael J. Billoni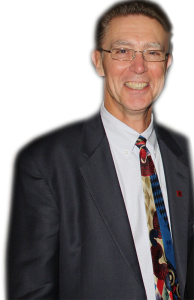 Kenneth Houseknecht, who has more than 30 years experience in public and investor relations work, has been the executive director of the Mental Health Association of Erie County for the past four years. As a volunteer of MHA for nearly 30 years, he has found his passion in this position. "I work with incredibly talented and passionate people who are doing work that truly makes a difference in people's lives. I am so blessed to be here."
1. Explain what is the mission of the Mental Health Association of Erie County?
A. We promote mental health and wellness in our community and support individuals and families who are challenged by mental illness. Since 1962, the Mental Health Association of Erie County, Inc. has provided essential programs and services to seniors, adults, families and children in Erie County. Over the years, the Mental Health Association has positioned itself to know what the most pressing and current mental health needs are in our community and to deliver the best possible programming and services to meet those needs.
2. Explain the Court Appointed Special Advocates (C.A.S.A.) program and the challenges many of our children face?
A. The mission of Erie County CASA is to speak for the best interests of abused and neglected children in the courts. CASA promotes and supports quality volunteer representation for children, with volunteers advocating to provide each child a safe, permanent, nurturing home, as quickly as possible. CASA believes every child deserves to have the opportunity to thrive and reach their potential.
Based on 2009 statistics, each year, nearly 24,605 New York state children were in foster care. Furthermore, authorities typically investigate between 40,000 and 50,000 new reports of indicated child abuse or neglect each year. In 2009, CASA volunteers were involved in 3,236 cases. Every day, these children enter the child welfare system, which works with families, foster parents and treatment providers to ensure their safety. But these children are often scared and reluctant to trust in the system. How their cases are handled can mean the difference between their growing up as contributing adults or as reminders of how we, as a society, have failed them.
A child at risk, who finds himself caught up in the foster care system, faces a confusing and often intimidating court system and child welfare bureaucracy. CASA —  Court Appointed Special Advocates — works with family courts to make sure that each child's voice is heard.
3. What is the Superhero Race and Wellness Walk and when will it be held in 2017?
A. The Superhero Race & Wellness Walk is an annual event that highlights the strength and diversity of the mental health community of Western New York. Our race supports youth who live with mental health challenges, are receiving mentoring and advocacy services, and may be in foster care.
The Superhero Race benefits two Western New York programs supporting the mental health community. The funding is distributed evenly to a mentoring program for individuals with a mental health challenge facilitated and managed by Compeer of Greater Buffalo and the Court Appointed Special Advocates (CASA) program facilitated and managed by the Mental Health Association of Erie County, Inc.
The Superhero Race and Wellness Walk is designed for runners and walkers of all ages and fitness levels. We celebrate a sense of community and encourage groups to come together as teams for friendly competition.
The race will be held Friday, June 2, 2017.  For more information, visit buffalosuperherorace.com.
For more information or to learn about volunteer opportunities about MHA of Erie County visit eriemha.org or for Compeer of Greater Buffalo, visit compeerbuffalo.org.