Local providers say more progress has been made in robotic surgical equipment
By Deborah Jeanne Sergeant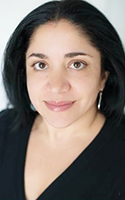 More than three million patients worldwide have experienced robotic-assisted surgery since its introduction in 2000. It continues to evolve as a surgical tool, offering both surgeons and patients more advantages compared with open surgery and even to standard laparoscopic surgery.
The FDA has approved only the da Vinci System as a robotic-assisted surgery tool. It is used for surgery related to cardiac, colorectal, gynecologic, head & neck, thoracic and urologic issues. It may also be used for general surgery.
The benefits of robotic surgery include precise control, easier access to surgical sites, faster recovery time and smaller incisions.
Annie Deck-Miller, senior media relations manager for Roswell Park Cancer Institute, said that Roswell Park first used robot-assisted surgery in the Buffalo-Niagara region in 2004 for robotic prostatectomy.
Today, Roswell Park performs robot-assisted surgery to treat many bladder, colorectal, gynecologic, head & neck, kidney, and thoracic cancers.
"Techniques pioneered at Roswell Park support better quality of life for patients, including those who undergo robot-assisted surgery cystectomy, removal of the bladder," Deck-Miller said. "These include a robot-assisted surgery method of creating a neobladder inside the patient's body to do the work of the missing bladder, providing a welcome alternative to an external urine-collection bag."
Studies performed by Roswell Park indicate that robot-assisted surgery contributes to more positive patient outcomes.
Physician Donna Feldman, head of Niagara Falls Memorial Medical Memorial's Division of Robotic Surgery, said that robotic-assisted surgery originally was used for urologic disease for its improved visualization, but it's now used for many more areas, including colon surgeries and those involving deep penetration into the pelvic areas.
Feldman said that advances in robotic surgical equipment, even the past 12 months, have "improved visualization, and resulted in less pain and shorter recovery time, and a decrease in surgical complications."
Current models cost about $2 million and require hundreds of thousands of dollars in annual upkeep. Feldman anticipates that when the FDA approves other versions that the competition will help drive down costs.
"The cost benefit is very significant for hospital stay time and decrease in complications," Feldman said. "It's a very good cost-to-benefit ratio. We're always looking to improve our abilities to provide better patient care. We look forward to any new advances that will help patients."
Jeffrey Constantine, OB-GYN with OB/GYN Associates of Western New York in West Seneca, said that for his patients, robotic-assisted surgery has helped contribute to quicker recovery. For those who are good candidates and receive robotic-assisted surgery, "It's a superior way of performing laparoscopic surgery. You have 360 hand movements without opening the patient. It's more agile surgery. The robot is very sensitive and responsive. You control and monitor everything."
Occasionally, patients ask if setting up the equipment around the patient makes the high-tech surgery take longer.
"The more trained the surgeon and the better the setup, the faster it is to set up the patient for the surgery," Constantine said.
Some also believe that selecting robotic-assisted surgery will guarantee they will have to wait a long time; however, Constantine said that Mercy Hospital, where he operates, and at some other Western New York hospitals, the introduction of more robotic equipment has shortened that wait time.
Constantine also said that patients don't need to worry about their surgeon operating a little farther away than with traditional, open surgery.
"Once the robotic arms are docked appropriately, you're only a few feet away and the assistant is there doing the suction and also monitoring the patient," Constantine said. "The robotic arm is so high-finesse, you perform much better surgery. It beats being near the patient and using old equipment. If it's for the right patient, the robotic assisted surgery is the best, safest choice."
---
Misconceptions About Robotic-assisted Surgeries
• Robotic assisted surgery involves lasers. "Robotic-assisted surgery is another tool with which to perform laparoscopic surgery. It has nothing to do with lasers."
• The surgeon won't know what's going on because he won't be next to the patient. "Some people feel awkward having a machine by them and not their surgeon. That fear is relieved somewhat when we have a discussion on it. There are many fail-safes built in."
• The robot takes over and can do what it wants. "The robot can't do anything without being controlled by the surgeon. It's just a tool to do things we've done for decades."
Source: Brian Watkins, surgeon with Genesee Surgical Associates in Rochester.