By Ernst Lamothe Jr.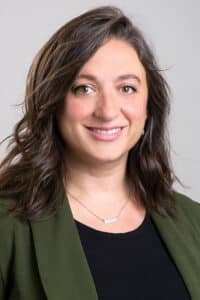 Breastfeeding is one of the most healthy things a mother can do for her newborn baby. It helps create a deeper connection between mother and child and provides children the vital
nutrients they need for survival and growth. It's also something that doesn't always come natural to everyone and can provide stress for a new mother if her intention was to breastfeed. Nearly two out of three infants are not exclusively breastfed for the initial recommended six months, according to the World Health Organization.
"Breastfeeding is one of the best things you can do for your baby. It sets up the baby and mother in so many ways," said Elana Tal, an obstetrician-gynecologist at University at Buffalo Jacobs School of Medicine & Biomedical Sciences.
Tal discusses five aspects of breastfeeding information.
1. Myths
When it comes to breastfeeding, myths run rampant. Common ones include the notion that breastfeeding hurts and a laundry list of certain foods to avoid while breastfeeding.
"Mothers are concerned that it is going to be difficult, time consuming and painful," said Tal. "That is a myth we want to dispel because a good and healthy latch should not be painful. It may have challenges, but that is why there are many good resources and lactation consultants that can help."
Another myth she wants to dispel occurs about breast milk production and nourishment.
"There is also a worry that depending on their breast shape or size, they won't be able to provide enough milk and nutrition. However, breastmilk can provide the full nutrition that is necessary for the baby," she said.
2. Breastfeeding benefits
There are many benefits of breastfeeding, for both the lactating parent and infant. Breastfeeding can help protect babies against some short- and long-term illnesses and diseases. Maternal health benefits of breastfeeding include reduced risk of breast and ovarian cancer, Type 2 diabetes, and cardiovascular disease. Recovery from childbirth can be quicker and with less risk of heavy postpartum bleeding.
"Breastfeeding lowers a baby's risk for common health problems such as ear infection, respiratory issues and non infections such as asthma, obesity and sudden infant death syndrome," said Tal. "For the mother, it can also lower chances of stroke, diabetes and depression."
3. Needing support
Tal said 60% of people stop their breastfeeding journey sooner than planned. There are multiple reasons that this happens.
"Anything from not having a supporting workplace environment that allows you to pump to not asking for help early in the hospital or a lactation consultant if it becomes challenging after you leave the hospital. You can't be afraid to ask for help. We also tell mothers you need to identify people in your life that can give you support at home if it becomes challenging and help encourage you," said Tal. "I want to support anyone who wants to achieve breastfeeding. But if for whatever reason you can not breastfeed there are alternatives. Nothing competes with having parents who love and support their child so it is important not to pass judgment either way."
4. COVID-19 and breastfeeding
Current evidence suggests that breast milk is not likely to spread the virus to babies. If you have COVID-19, wash your hands before breastfeeding and always wear a mask within six feet of your infant. Get a lot of rest and take good care of yourself. Follow CDC recommendations regarding isolation from others.
"It is safe to continue to breastfeed. We recommend the mother wear a mask and wash their hands before and after handling the baby," she said.
If you do not develop symptoms, get tested at least five days after you last had close contact with someone with COVID-19.
5. Breastfeeding timeline
The World Health Organization and the American Academy of Pediatrics recommend infants are exclusively fed breast milk for the first six months of life, then continue breastfeeding along with introducing appropriate complementary foods for up to 2 years of age or longer.
"Breast milk is the best nutrition for babies especially in the first six months of their lives," said Tal. "In those first six months, they don't need any other food or water because it provides everything they need to grow in developmental ways. The data we are getting on the benefits is why health experts are recommending breastfeeding longer as much as two years."