Cream and ointment-type products work better to keep skin from cracking because of the cold weather, according to local experts.
By Deborah Jeanne Sergeant
It's chapped skin time. But you don't have to endure flaky, red, irritated skin this winter. Local experts offer a few tips for avoiding chapped skin.
Moisturizing with the right products can make all the difference.
Elise DeLuke, dermatologist with DeLuke Dermatology in Amherst, prefers CeraVe, Neutrogena Norwegian Formula hand cream, and O'Keefe's Working Hands. For the lips, it's Aquaphor or Vaseline.
Moisturizing the lips is especially important for women who wear lipstick frequently, as these cosmetics can dry the lips.
In addition to using quality moisturizers — early and often — DeLuke recommends using a humidifier to help improve skin condition and prevent chapping.
"People get dry skin because there's no humidity in the air," she said. "Drink plenty of water, too."
Try a vitamin E supplement to help support healthy skin.
Cream and ointment-type products work better than using standard lotion, but lotion is lighter and better for using on the face, according to Jonathan Turoski, nurse practitioner with Neiman Dermatology in Williamsville.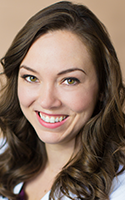 "If you use products on the face that are too heavy, you can have acne," he said.
Applying products before bed and after hand washing helps restore moisture; however, people who wash and use hand sanitizer often, such as those in health care and food service, will need to remain vigilant with moisturizing.
Fragrant or deodorant soaps can further dry and irritate chapped skin; milder soap causes less drying. Turoski says Dove, Aveno or Ivory soaps are a few examples of milder products.
Long, hot showers can also dry skin. Though cold showers are hardly welcome in winter, moisturizing afterward can mitigate its effect.
Colleen Vaccaro, physician assistant to dermatologist Lynn Amareante in Williamsville and North Tonawanda, tells patients to take shorter showers instead of baths, which further dry the skin.
"For a child, get the bathroom warm with a small heater away from the tub or run hot water to get steam in the bathroom, but don't have the water too hot," Vaccaro said. "The hotter the water and longer we're in it, the more it pulls moisture from the skin."
She added that for peeling and cracking skin, prescription strength steroid creams can help.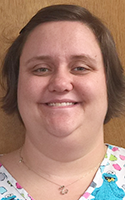 Some people apply heavy moisturizer and then don gloves before bed; however, if the gloves cause their hands to sweat in the night, that can aggravate skin problems, so use lightweight cotton gloves. These are available in the skin care aisle.
Plan ahead for housework. Most household cleaners can dry out hands, as can dishwashing, so wear latex gloves and moisturize afterwards. If gloves can't be worn, using milder, more natural cleaners can also help prevent drying.
Keeping skin covered while outdoors aids in retaining moisture in the skin, so don gloves each outing no matter how brief and wear a scarf around the face for prolonged exposure, such as for a day of sledding.