One third of Americans report using some form of complementary medicine
By Deborah Jeanne Sergeant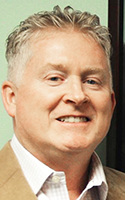 About one-third of Americans use complementary or "integrative" medicine, according to the most recent statistics offered by the National Institutes of Health.
Complementary medicine describes using evidence-based practices to support health in conjunction with — but not replacing — Western health. "Alternative health" tends to describe modalities replacing Western health care.
Many complementary medicine methods have ancient roots. Their recent growth in popularity represents a desire for more natural ways of supporting good health, according to physician Joanne Wu, a certified yoga instructor and integrative wellness coach, board-certified in rehabilitation medicine and holistic medicine, who practices in Buffalo and other Upstate New York locations.
Wu said that many patients have become turned off from rising costs and the side effects of Western medicine's surgery and medication.
"Invasive treatments have a lot of long-lasting, irreversible side effects," Wu said. "People want to use everything that's natural that will help them in the long run."
The holistic approach of complementary medicine, which addresses the person's overall health rather than only reducing symptoms, appeals to many patients because it seems more personable and addresses the cause of the problems.
Wu sees modalities that promote the mind/body connection as among the most popular, including yoga, tai chi, qi gong and mindfulness.
"These reduce stress and pain and have been proven to improve outcomes," she said.
Natural approaches include eating a balanced diet of whole foods and using supplements and herbs.
Wu cautioned that one drawback of supplements and herbs is the lack of regulation on the products, so consumers must ensure they seek high-quality items.
Les Moore, doctor of naturopathic medicine, certified herbalist and licensed acupuncturist, directs the Center for Special Medicine in Pittsford, near Rochester. He has served as president of the New York Association of Naturopathic Physicians and co-founded the White House Health, Tourism, and Recreation Task Force on Obesity.
"In the past, the two paths were separated, Western and complementary medicine," he said. "Now, more are sharing information on either path you choose to go or if you choose both paths."
Western primary care physicians should know the modalities their patients choose and complementary medicine practitioners should know about any prescriptions and procedures in their clients' care. It's up to patients to ensure everyone knows what's going on.
Although more cooperation has made coordinating care easier, insurance coverage would make complementary care more accessible to all patients.
Moore said that complementary care's emphasis on preventing health issues and taking the least invasive method possible makes it generally less expensive and less time consuming than many conventional therapies.
Physician Sanvord Levy practices integrative medicine in Buffalo. He believes that some of the growth of complementary medicine could be attributed to the internet.
"In the clinical practice I have, 80 percent of my new patients are putting down on the intake they learned about me through the internet," Levy said.
He thinks that the remaining 20 percent of his patients are comprised of referrals from doctors and chiropractors.
"For decades, complementary medicine has been a movement that's a consumer driven movement; they want options," Levy said. "In many cases, mainstream medicine is realizing, based on consumer demand, they need to learn something about this."
Like many other complementary medicine practitioners, Levy often treats cases difficult for Western medicine to address, such as chronic fatigue syndrome and fibromyalgia. Or, conditions such as hypothyroidism and adrenal dysfunction for which patients want different approaches than they say they can achieve with Western medicine.
The holistic approach at Invision Health attracts many patients, according to Linda Ann Taylor, board-certified adult nurse practitioner at the Williamsville-based office.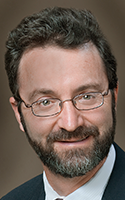 "Functional, holistic medicine treats the whole individual," she said.
She believes that complementary medicine is expanding as more people want to live healthier, not just address symptoms as they crop up.
The 90-minute initial exams represent just one way in which the approach differs from practices that offer only Western medicine.
"We look at the whole person," Taylor said. "Do they have trouble with their job, kids? How's their stress? How's their digestion? Do they have a thyroid problem no one's uncovered yet? Adrenal problems? We're trying to get people back into balance."
The practice offers specialties including primary care, neurology, rheumatology, acupuncture and more modalities.
Rob Jones board member of Buffalo Wellness Center in Lancaster, has observed an increase of acceptance among Western medicine primary care providers.
"Doctors are learning how to integrate non-traditional cares to support the care they give," Jones said. "And patients turn to complementary medicine because they want to find things they can control. It allows them to pick and choose. They also want wellness.
"It's about being in good health to begin with and using preventative measures. "
At University Buffalo Neurosurgery, complementary medicine has a "synergistic effect on our patients" according to Andrea Privitera, certified holistic health coach.
She helps patients understand how diet and movement effect their health. The center encourages anti-inflammatory, whole, clean foods to support good health. The center also offers Pilates and yoga.
Privitera said that looking at every aspect of patient health helps improve outcomes.
For some patients, making many lifestyle changes to improve their health "is kind of overwhelming," Privitera said. "I try to make it as underwhelming as possible."