The markets are a great place to get healthy food and meet friends
By Catherine Miller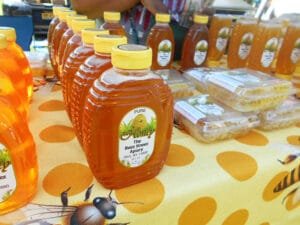 Farmers markets are back in full swing and are stocked with surprising health options that go beyond your basic fruits and vegetables. 
After a year in hiatus or in a scaled-down version of years past, many of the local weekly pop-up farmers markets are bringing back your favorite vendors, have added some new ones, and even have guest vendors that rotate on a weekly basis, making each week's event unique and healthy.
South Buffalo's Farmers Market, a weekly Saturday event in Caz Park, welcomed Too Raw Organics and the cold pressed juice masters Marcus Burley and Chris Greco to a recent market. Their pressed juices were so popular they sold out before the end of the afternoon.
"Tropical Dream is our most popular flavor," acknowledges Burley, one of the co-owners of Too Raw Organics. "We also have many flavors that are high in nutritional value such as Senzu, which is a kale, apple and cucumber-based juice."
In addition to the delicious cold pressed juices you can find gluten free baked goods at the KupKates booth and pure honey from the Beez Kneez Apiary. Add in a bunch of fresh flowers from April Spencer's Florist and you have an afternoon picnic ready to go.
On Saturday mornings you can also find the Elmwood-Bidwell Market in full swing at the intersection that bears its name.  Breadhive is available for your bread needs featuring their baguettes, bagels and pretzels made with regional grains and local produce. You can also check out Rooted Locally for a unique twist to your weekly green grocery list.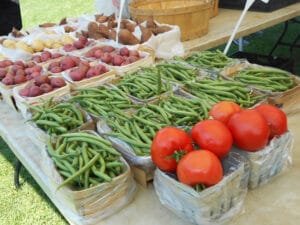 "We sell live trays of microgreens that are high in nutrition and chemical-free," said Lisa Brocato, who co-owns Rooted Locally with her husband, Justin. "We bring more than a dozen varieties of microgreen trays to each market, from sweet to spicy. We also sell large salad mixes that include edible flowers or another unique ingredient, as well as wheat grass that tends to be popular with health foodies and pet owners alike as it's high in nutrients and has many health benefits."
The Williamsville area has expanded to include two farmers markets. The traditional Williamsville market continues at the Amherst Town Hall and the newer Clarence Four Corner's market is located on Clarence Center Road. Both markets are open on Saturdays. The Williamsville market features fresh produce from The Green Heron Growers, Becker Farms and The Kernal. The Clarence market, not far away, helps you to round out your shopping with Pacific Cloud Seafoods, along with fresh eggs and meats by Kindred Kreek.
Hamburg's Farmers Market opens each Saturday morning and boasts everything from apples to zucchini, but there's more. Located at the Moose Lodge on Church Street they offer fresh, locally sourced meats from Hanzlian Sausage, one of our family's favorite vendors due to their freshness and variety. There are items from Flat 12 Mushrooms which, you guessed it, are mushroom-based products including broths and cream cheese. While the Hamburg market offers many other locally sourced health food options, if you want to step outside your wholesome zone, the market also offers baked goods from Mazurek's Bakery, and samplings from a couple of regional wineries if you are so inclined.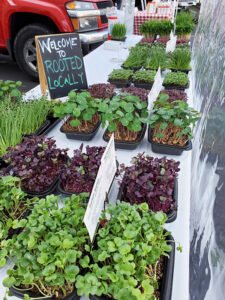 Western New York is home to so many farmers markets that you could travel to a different venue each weekend and still not see all they have to offer by the end of harvest season. There are many reasons to visit these seasonal markets.
"It's not just about the farmers' markets," said Buffalo Councilmember Christopher Scanlon, who sponsors the South Buffalo market, located inside beautiful Cazenovia Park. "It's about bringing the community together, getting outside in ideal locations to enjoy the park settings and supporting local vendors. All in all, the markets are great for the community."
You can find dates and times for these and many other local farmers markets on Google and Facebook by searching "farmers markets near me." Or start with the ones listed and ask your favorite vendors where they pop up each week.
Our local farmers markets are a great place to shop for your favorite foods, share time with friends and enjoy the summer.