Experts say some don't want the hassle of running a private practice, prefer a steady paycheck
By Deborah Jeanne Sergeant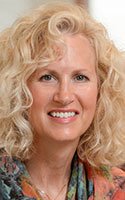 An American Medical Association survey of 3,500 doctors reveals that 49% are in private practice, a decrease from 54% in private practice in 2018. 
A few different factors play into this shift from the doctor working at a privately owned and operated practice to working at a facility owned by a hospital system, national chain such as CVS or Walmart or a federally funded clinic.
"We've seen a huge transformation in healthcare," said Jennifer M. Carlson, licensed master social worker and director of clinical development at Sheridan Medical Group, a primary care facility in Tonawanda and Grand Island. "Some are changes we believe are much for the better, mostly in terms of the way we are thinking in prevention instead of reactive medicine, treating diseases rather than helping people manage their health to prevent diseases that are preventable."
Carlson's practice has survived and even grown by building partnerships with both employee and non-employee providers in the community to offer care within Sheridan Medical's walls and some at outside offices.
"Patients see themselves as consumers and want convenience," Carlson said.
This arrangement allows each provider to autonomously participate in offer complete care. While preventing problems is less expensive than treating them, Sheridan also treats patients and receives the same reimbursement, which is not nearly as inexpensive.
"In some cases, we get paid $2.25 a month per person," Carlson said. "For that, we are required to manage a diabetic who is trying to manage a lifelong weight problem, peripheral neuropathy, eye complications and renal problems. We are being very, very powerfully forced to provide annual physicals to every single person covered under a healthcare plan. If we don't meet these measures, we lose money. There's not a whole lot of evidence to suggest that an annual physical produces optimal outcomes for young and presumed well people."
It also does not make sense for people with chronic health issues and constant health monitoring to come in for a separate visit for a physical.
"The physicians are not being allowed to exercise their enormous amount of experience, training, knowledge and acumen on this decision," Carlson said. "The insurance companies are controlling all this and don't have the acumen to make this decision."
This kind of aggravation in the healthcare field drives away physicians. John Lopez, practice administrator for a general surgery group, Surgical Associates of Western New York, also believes that many independent physicians are leaving private practice because they struggle to staff their practices. A new surgeon out of medical school wants a salary of $400,000.
"At this point, they don't have a lot of experience and have no patient base," Lopez said. "Their ability to make money seeing patients and paying for themselves is very difficult and burdensome for a smaller practice."
Another reason for the decrease in private practices is that fewer newly minted doctors can operate their own facility. As the cost of entrepreneurship has increased in many ways, including labor, real estate and supplies, the cost of medical malpractice insurance has also increased. Many new physicians are joining hospital systems to work as a hospitalist or at another facility to avoid footing this expense. According to Arthur J. Gallagher & Co., a medical malpractice insurance brokerage in Houston, the average annual cost of the insurance is $75,000 for a family practice physician in New York State. Although medical malpractice insurance is not required, most physicians want it to avoid financial ruin in case of litigation.
The additional rules added by changes such as the institution of electronic medical records have proven too onerous. Instead of spending most of their time caring for patients, they find that recordkeeping and documentation devours much of their day.
"Every day I come across new regulations from state and fed entities that are raising costs of doing business," Lopez said. "We would appreciate a little understanding from state and federal government about running a small business. The regulatory burden and maintaining staff with all the laws and regulations around people and financial systems is overly burdensome for any small business. It gets worse every year. I could spend 40 hours a week drafting policies and procedures on everything they want us to do."
He offered as one example an OSHA citing his surgical office—chockablock with medical supplies—because the practice lacked a first aid kit.
Managing the "business side" of the practice challenges many physicians. According to the Harvard Business Review, "most doctors in the U.S. aren't taught management skills in medical school. And they receive little on-the-job training to develop skills such as how to allocate short- and long-term resources, how to provide developmental feedback, or how to effectively handle conflict–leadership skills needed to run a vibrant business."
Lopez said that although on paper it may seem that the larger scale of a health system would lower healthcare costs, the increase in bureaucracy builds more cost into delivering healthcare which is passed along to consumers in health insurance premiums.
"Ever since this trend emerged, the costs of healthcare have been rising," Lopez said.
He would like to see parity laws for payor negotiation and malpractice insurance rates.
Starting a medical practice, like any other small business, does not guarantee success. Many providers struggle financially for years as they build their independent medical practice, all while trying to pay off their onerous student loans.
"There's an economic certainty getting a paycheck every two weeks that's attractive," said Ken Schoetz, vice president of Health Care Association of Western and Central New York, (HAWCNY), which includes Buffalo General Medical Center, Roswell Park Comprehensive Cancer Center, Kenmore Mercy Hospital, Mercy Hospital of Buffalo, Kaleida Health, Millard Fillmore Suburban Hospital and Erie County Medical Center among its members.
One of the challenges of working independently is the difficulty in negotiating sufficient reimbursement from payors. Larger organizations' volume enables them to obtain better reimbursement from drug manufacturers and insurers, just as a big box store orders goods from manufacturers at a much higher volume than a small store and can receive volume discounts on the items.
"It's more beneficial to the physician than the hospital as scale moves the entire economy, including health care," Schoetz said. "Better pricing benefits the provider and the patient."
The physician has a few personal "costs" by working for a larger health system, including the sacrifice of some freedom. Unlike the entrepreneurial model of the independent practice, the physician is not the boss.
"You're not running your practice the way you might want to," Schoetz said. "You have to follow the hospital's rules and use their technology, which you might not like. They may say to start the day at 8, not 10."
Physicians also have less say over who works under them. They also cannot determine their own salary, compared with if they start a practice and manage it well.
Patients may also experience a few drawbacks. Perception is a big one.
"Sometimes, I think that anything that's big, whether it's AT&T or Wegman's or Ford Motor Company, there can be some impersonality," Schoetz said. "People still like the idea of a provider knowing who they are. They want a close, personal relationship. Doctors who go into these arrangements try to keep these relationships."
But the health care system may be able to provide a better level of care with the additional physicians on staff than without them. With more physicians, they can expand capacity to treat more patients, which can improve their finances and offer more specialized care.
Patients needing multiple specialists may also enjoy a "one-stop-shop" experience versus traveling from office to office.
"Anytime a provider can reduce costs and by having the economic scale of a larger facility, patients benefit in terms of cost and the care they would receive," Schoetz said.
He added that this is a trend he does not foresee going away in the short-term or long-term.
"There will be differences from what it used to be," he said. "The hope is, you will get better care and make hospitals better able to withstand the challenges. The ultimate outcome will be better patient care."