Hospices in WNY serve a wide range of people, provide sense of relief to patients and family
By Jana Eisenberg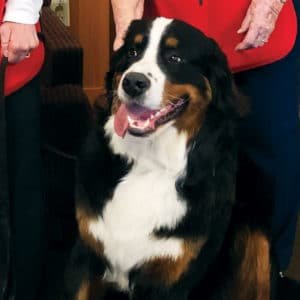 While people are slightly more aware of what hospice care is than they have been in the past, misconceptions are still prevalent, like the belief that hospice is only appropriate and applicable for the very last days of a patient's life, and only provides drugs like morphine.
Hospice professionals and advocates are working hard to help doctors, patients and the general public better understand the range of care that hospices provide, when, and for whom.
The underlying philosophy of hospice care is to help people who are chronically or terminally ill maintain a comfortable, dignified and high quality of life while looking at their illness and circumstances with clarity. Hospice care takes into consideration the patient, as well as their family members and others who may be caring for them.
At Hospice & Palliative Care Buffalo, Lynn Riker, director of outreach, said in addition to end-of-life care, people of all ages and stages who are living with a chronic or serious illness might be candidates for the organization's services.
"For people with a chronic illness diagnosis, like congestive heart failure, chronic obstructive pulmonary disease, cancer or dementia, there is opportunity for quality of life care," she said. "They may live for a long time with an illness, and the likelihood that they'll need this type of care is high. Rather than learning about it when they are in crisis, we think a lot more people — patients and their families and caregivers — could benefit from learning about it long before they actually need it."
Jane James, a nurse practitioner and director of admissions for Niagara Hospice, added, "We are eager to have people, and even physicians, realize that hospice care isn't just for the last days; it can be for months. Yes, it's for people with late-stage illnesses, but we help with a collaborative approach that addresses everything including symptom and medication management, and use tools like weekly 'team' meetings to help communicate between the family, patient and caregivers to make sure they're on the same page."
In addition, not everyone realizes that Medicare covers hospice care as well as many other insurance providers. If someone is not covered, but is a candidate for the services, the hospice provider will often provide the services regardless of the patient or family's ability to pay.
Sense of relief
Riker and James both say that a sense of relief is frequently an element that people interacting with hospice care experience.
"Death is part of life, but we don't talk about it a lot," said Riker. "It's very common when we're talking with someone who has a progressive illness and declining health to hear them say things like, 'I'm tired of going to the hospital; it's not helpful anymore. My family and loved ones are seeing me decline and that's hard; they need support. If I could choose, I'd rather die at home than in the hospital.'"
Aiming to bring quality of life and comfort of all types to the whole family unit, hospice care is capable of coordinating and providing people and services like nurses, social workers, spiritual care counselors, respite for caretakers, pharmacists, volunteers, and massage or music therapy. "There's no better care when someone is struggling with advanced illness. When in hospice, you can call somebody 24/7, if there's a new symptom or a new challenge," said Riker.
"There's a sense of relief once patients and families get in the program — this can be absolutely overwhelming to everyone," said James. "We specialize in this, we can confidently anticipate what's going on and gauge how things are progressing."
Other services that many hospice programs offer include programs for children and teens with life-limiting illnesses, providing home-based palliative care — that's controlling the symptoms, but not attempting to heal or cure — as well as other supports for the families. They also offer grief and loss support to caregivers and loved ones associated with that patient for up to 13 months. Veterans are frequently offered additional support.
Both Riker and James iterated that providing guidance, resources, referrals, information and education are top-of-mind for their organizations, and that, even if you are not sure whether hospice is right for you or someone you know, it's important to reach out, and learn more. And it should be sooner rather than later.
Hospice & Palliative Care Buffalo
225 Como Park Boulevard
Cheektowaga, NY 14227-1480
HospiceBuffalo.com
716-686-8000
Niagara Hospice
4675 Sunset Drive
Lockport, NY 14094-1231
www.niagarahospice.org/
716-439-4417
Photo: Volunteers are an integral part of hospice care, which coordinates symptom and medication management in addition to offering emotional, social and spiritual support. The photos can all be credited as "Courtesy of Hospice & Palliative Care Buffalo"