Four experts weigh in on what to do to help a loved one who just got a cancer diagnosis
By Deborah Jeanne Sergeant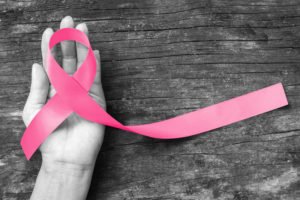 If a friend or loved one receives a cancer diagnosis, it's only natural to want to reach out in some meaningful way to show your care. Area experts provided a few ideas on what you can do to help.
• "See if you can watch their children or grandchildren, if they regularly watch their grandchildren.
• "Tell them to join a support group. The information can be so helpful. They can know more of what to expect and they can come here and talk about it. There's always someone in the group with the same type of feelings or reaction to medication. When the meeting is over, they don't just leave. They often stay and talk."
Sharon Clark, 40-year breast cancer survivor and board member with Breast Cancer Network of Western New York, Depew
• "The best thing is educate themselves as to what this diagnosis really means. Look into different support areas. Some people are better at those kinds of things than others. Other times people don't want to sit around and talk about it.
• "Be there for them.
• "Offer to take them to whatever treatment they need go to.
• "Cook them a meal of some sort.
• "Get them out of the house and take them places.
• "Take them to get their hair done or anything to help them look better or feel better."
Anne Kist, director, Natural Health Choices, Kenmore
• "Offering to prepare meals or bringing over a meal is always welcome. Asking what the person may have a taste for is important, since appetite and sense of taste and smell can often be negatively affected by treatment. Perhaps offering finger food or small homemade snacks.
• "Sometimes people want the attention off the cancer altogether and would prefer to go out for a cup of tea or coffee.
Mary Jo Parker, registered dietitian, Nutrition and Counseling Services, Buffalo
• "Although there are lots of practical ways people can help like driving to appointments, we find that primary caregivers need to take an active approach to learning about their wife/mother/daughter/sister's disease, and learn how to advocate for the patient. As the learning curve is steep with diseases like ovarian cancer, caregivers are best served by reaching out early to organizations like the Ovarian Cancer Project where they are provided this necessary education and can learn how to take care of themselves as well along the trajectory of this disease.   
Kathleen Kelly-Maxian, president, Ovarian Cancer Project, Buffalo
• "If you can, put a smile on someone's face or give them a hug.
• "It helped when people did want to bring food for me when I wasn't feeling like cooking.
• "Help them with things like laundry and housework and things like that.
• "It also really helped to have people who just wanted to be there when I wasn't feeling good. I really appreciated that.
• "It's great when friends and family can be supportive. That makes such a difference, just a call or them being there for you."
Doreen Fahey, breast cancer survivor and member of Hope Chest Buffalo, Getzville