Geriatrician: 'We have to remind patients that we don't have the fountain of youth'
By Chris Motola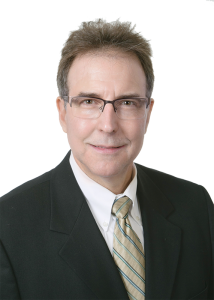 Q: Give us an overview of your practice.
A: The practice is the Geriatric Center of Western New York. It's a practice geared toward taking care of people 70 years of age and older, particularly those with complex medical problems. We try to use a multi-disciplinary approach. When I finished my internal medicine residency, I discovered I enjoyed taking care of the older individuals with multiple medical problems. I, for whatever reason, enjoy working with that big picture of medical problems. I like the team approach.
Q: Is it accurate to call geriatrics a kind of primary care?
A: You can look at it in two ways. It can be primary care for an older individual, or you can serve as a consultant. So sometimes we're asked to see individuals who are followed by a family practitioner or an internist who are older and have multiple complaints. Most of our consults are family driven. We'll see a family contact us for a second opinion on medications. Sometimes other physicians will try to attribute a symptom to age, and sometimes that is the problem, but often there are underlying things we might be able to help with or at least explain to the families in a way they can understand. I would say the majority is primary care, though. So if a family brings a patient in with memory problems, we'll try to manage other medical problems that show up during the examination just as a way to make things easier on the family.
Q: How close are we to being able to treat age-related memory loss, or even just compensate for it in a meaningful way?
A: That's the million-dollar question. With individuals living longer, we're seeing more people with memory problems, Alzheimer's and dementia. To date, the equation is still more about being born with the right genes and then living a healthy lifestyle, which includes exercising both your body and your mind: taking courses, playing bridge. You'll hear a lot about different diets, but we tend to fall back on the Mediterranean diet: fish, vegetables. The medicines currently available are mostly about changing the amounts of neurotransmitters in the brain, but there aren't really any that stop the degeneration of the nerve cells in the brain. Sometimes we see medicines that look like they'd be neuroprotective, but they don't seem to work out. There are some new drugs that seem like they have some promise with regard to cleaning out the plaques and abnormal proteins. They're still in the early stages. We're just not there yet.
Q: Tell us about the Spirit Award that you received.
A: The Spirit Award, which I just received from Kaleida was a recognition, I guess, of my dedication to the community and staying true to my values in taking care of the elderly. Geriatrics isn't really thought of as a sexy discipline. You're not going to see TV dramas about geriatricians. Our success isn't always measured in curing individuals, but in taking care of individuals. What we try to do is work with that patient and their family to give them the best quality of life we can for as long as we can. And we also focus quite a bit on what people want at the end of their lives. So it's important, but maybe not that exciting. So maybe I touched enough lives to be recognized for what I did.
Q: How are you accommodating the baby boomers and their expectations of aging?
A: I think there has been a change in expectations. Twenty years ago, the whole social setting was different. Back then there was more community support for individuals as they got older and more of an acceptance of aging. I think there's more of an expectation now of medications being able to fix problems. People want a pill to maintain the quality of their life. We've got so many medicines now that people may be on 10 or 12 pills at once. When you're younger, those medicines do a wonderful job, but the older you get, the ability to tolerate those medicines and the drug interactions has to be looked at carefully. You have to weigh the benefit of being on these multiple medications and weigh the risks of taking them all. That's why we work with a pharmacist to try to figure out the best way to maximize the effectiveness of the medications without adding to health risks. Sometimes it isn't even the patients, it's the family. We have to remind patients that we don't have the fountain of youth. When you're in your 80s and 90s, on top of that, you have to tolerate a lot of loss as well — friends, spouses, children moving away. What we try to do, instead of giving them another pill, is to try to get them to realize what they still have, especially in relation to others their own age and to accept aging as a process.
Q: We're learning about the risks of social isolation. Are the elderly especially vulnerable to that?
A: Yeah, 30 or 40 years ago there was more of a sense of neighborhood and community, with children nearby and services and stores in close proximity. Now we have more land and space, but you need to drive to reach other places. So it can be a crushing blow to hear that you're not safe driving. It can disrupt their entire social life. I think that's very tough.
Lifelines
Name: Kenneth Garbarino, M.D.
Position: Medical director of the Geriatric Center of Western New York at Kaleida Health's DeGraff Memorial Hospital
Hometown: New Hyde Park, NY
Education: SUNY Stony Brook; St. Georges University; Coney Island Hospital; University of Buffalo
Fellowship: Veterans Administration Healthcare System
Affiliations: Kaleida Health
Organizations: American College of Physicians
Family: Married, two children
Hobbies: Gardening
---
In the News
Geriatrician Kenneth Garbarino in October received the "Spirit Award" at the 2016 Kaleida Ball, the health system's signature fundraising event. The award is given to in appreciation for "significant and spirited support of Kaleida as it seeks to improve the health of the Western New York community. Garbarino heads the Geriatric Center of Western New York at Kaleida Health's DeGraff Memorial Hospital. Mary Wilson, an ardent advocate of the Buffalo community for the past 25 years, was honored during the event.