Group of experienced mothers assists families through pregnancy process
By Daniel Meyer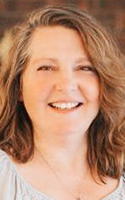 By educating, reassuring and supporting first-time mothers and their families, a small but dedicated team of experienced mothers is assisting women with the life-changing experience of having a baby.
WNY Doulas is led by Beth Carey and Tara Withey, each of whom has been thoroughly trained to safely guide expectant couples through labor, delivery and in some cases the early stages of parenthood.
Having assisted more than 300 families who live throughout Western New York, the duo remais busy working directly with clients.
"What we are is a unique collaboration of local birth professionals completely committed to helping educate and empower the expectant mother, her family and whoever else is supporting her during the pregnancy," says Withey, who has been guiding expectant couples for the past eight years. "We help everyone get on the same page and discover the best path for them to take as the pregnancy advances and we reach childbirth and the postpartum stage of being a mother. It's incredibly inspirational and satisfying work."
Withey and Carey work closely with Lisa McCloud, another trained and certified birth companion, and are also mentoring other future doulas to work with clients and offer personalized assistance to families as they strive for a "better birth" that results in physically, mentally and emotionally stable mothers and babies.
"We want to eliminate misconceptions and educate people about what we do," says Carey, who has been a birth companion for 12 years. "Many expectant mothers aren't even aware that we exist and that we can provide a variety of services, advice and comfort they can directly benefit from the entire time they are pregnant, all the way up to the birth of their child and even after that as they make the adjustment to full-fledged motherhood."
WNY Doulas offers classes, workshops and courses on numerous topics, including fertility awareness, cesarean sectionsupport, dancing for birth and placenta encapsulation. They even offer birth pool rentals for anyone wanting to give birth in a non-hospital setting.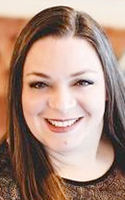 While their work with clients occurs throughout the year, WNY Doulas is always focused on coordinating their Better Birth Conference annual event. Next year's gathering already been scheduled as Withey and Carey hope to increase their exposure and the number of attendees.
"We are gearing up for May 5, 2019 and believe it will be easy for everyone to remember as it will be a 'Cinco de Mayo' filled with education and incredible access to numerous resources," says Withey. "We bring in local chiropractors, yoga instructors, physical therapists, acupuncturists and other specialists and introduce them to the expectant mothers and allow everyone to interact and discuss how they can help them. It's just a truly incredible day because you watch pregnant women who come in maybe a bit apprehensive and skeptical leaving with a wealth of knowledge that includes physical, emotional and information support that any expectant mother will welcome to help them before, during and shortly after childbirth."
In addition to establishing relationships with various community partners, including Catholic Health and BlueCross BlueShield, WNY Doulas supports nonprofit organizations like the Priscilla Project (refugee ministry for women) and the Western New York Perinatal Bereavement Network.
"Anything we can do to help and provide comfort and guidance to expectant mothers is what we strive for," says Carey. "We will always remain approachable and never forget the importance of surrounding them with loving and supportive people who truly care about them and their child."