Improving health literacy would improve health outcomes for many people
By Julie Halm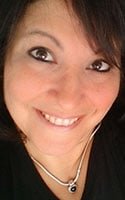 It is not so uncommon for a person to walk into their doctor's office and nod their head as they are being given instructions or information which they do not fully understand. 
Many people are too embarrassed to simply say, "I'm not sure I fully get that. Can you explain it further?"
In other cases, language barriers may prevent someone from having all of the medical information which they need from their doctor, pharmacist, or any other medical professional involved in their care.
This lack of health literacy can lead to major issues. To solve the problem, one organization is looking not to the patients, but rather, to better inform the medical community itself.
The Call to Action Health Literacy Trainer Program, which is funded by the Health Foundation for Western and Central New York, has chosen 11 organizations to participate in this year's cohort, including the Buffalo Prenatal-Perinatal Network.
According to the program's website, the initiative is for professionals in healthcare and community-based organizations and includes a total of 10 training sessions in professional health literacy competencies and universal precaution strategies. The trainees then become the trainers, going back to their organizations and meeting training criteria with their own personnel by Dec. 31.
AnnMarie Correa, program manager for the Health Families Buffalo Program, through the Buffalo Prenatal-Perinatal Network, was chosen to take part in the 21 hours of training and then return with what she will have learned to teach members of her own organization.
Correa, who has begun the courses, said there is great value in providers learning this information because it is not infrequent that patients they work with are not fully comprehending what they need to know and medical professionals may not even be aware.
"It's eye opening," she said. "It's showing that sometimes we're talking to families and it sounds right to us, and we're explaining things, but it's not clear to them."
Correa said she understands on a personal level, how intimidating it can be to simply say, "I don't understand," in order to avoid embarrassment.
"Sometimes you get kind of scared to ask the questions," she said. "So it's incumbent upon that professional to make sure that the people that they're treating are really understanding."
According to Correa, improving health literacy in this way would improve health outcomes for many people, including minimizing instances in which patients are taking medications but not doing so correctly, causing further health complications.
While the issue of health literacy is not one that is just cropping up, Correa noted that as with so many other disparities, the pandemic has only served to exacerbate this issue.
The Buffalo Prenatal-Perinatal Network works with individuals across many communities throughout Western New York. She said that trust in the medical community, or a lack thereof, is one barrier that has long existed, particularly in more vulnerable populations.
"It's not like it's unjustified. There have been populations who have been forced to try this or that medication which has led to distrust," she said.
That distrust, according to Correa, has led to a lack of communication between the medical community and members of some communities which they serve.
"I don't blame these communities and these individuals. I blame our lack of communication with them," she added. "I'm hoping that this education will help us to build a bridge and help build trust, especially with individuals who are vulnerable and really need the extra attention."
In addition to building trust and better health, increasing health literacy can also have positive overall financial implications, according to the Buffalo Prenatal Perinatal Network.
"Helping community members increase their capacity to obtain, communicate, process and understand health information is a significant way to decrease healthcare costs and hospitalizations," said Denise Herkey-Jarosch, development administrator at the Buffalo Prenatal Perinatal Network.
For Correa, even with 26 years' of professional experience under her belt, she said the information she has begun to receive is thought-provoking, and she is excited to bring it back to her team.
For more information on the Buffalo Perinatal-Prenatal Network, visit https://bppn.org/.