By Jane Schmitt
Experts discuss why we make (and break) new year's resolutions. "You have to set realistic goals," says a local mental health counselor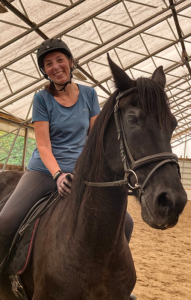 Love them or hate them, New Year's resolutions are an age-old tradition that represent an eternal hope by people everywhere to improve their lives in one way or another.
As the calendar rolls from one year to the next, you know what's coming: an onslaught of declarations to cut down on junk food, learn something new, jump-start an exercise routine, quit smoking, create a budget, become more mindful or travel the world.
The list goes on and on as men and women decide that it's a perfect time to refocus, recharge and generally DO better and BE better.
"I think that it's become a thing," said Barbara Kapetanakes, a doctor of psychology and 2022 president of the New York State Psychological Association. "We are expected to make New Year's resolutions because it has become part of our vernacular, and we feel that turning over a new leaf at a new year makes some sense. A 'new year, new me' kind of thing. It carries a sense of optimism and the confidence that we can make positive changes in our lives."
For many, resolution-making is as much a part of life as indulging during the holidays. In fact, that often is the trigger for wanting a fresh start.
"The connection between the end of one year and the beginning of another and the winter holidays is significant," said Kapetanakes. "We all overindulge at this time of year on those habits we often resolve to change. We eat too much from Thanksgiving until Jan. 1. We go to parties and probably drink more than usual. We may slack off on other healthy habits like our exercise programs or preparing healthier foods for the week because we are caught up in holiday craziness."
She continued: "As we're making what we see as mistakes in our lives, we are thinking ahead and saying, 'Well, once I get past Christmas or once I have one more hurrah on New Year's Eve, I will do better after that.' It makes the fun we're having by overindulging something we have to negate as soon as the calendar page turns. We should have fun, but we should also try to get back on track after our fun."
Making a change  
Resolutions are a "fluid process" for Marcy Abramsky, a licensed clinical social worker in Buffalo, but she understands why so many men and women look to make a change around this time of year.
"New Year's may be a motivating time for people," Abramsky said. "This includes sales on items that support many resolutions — fitness memberships, organization products, tech, clothing — anything companies can equate to change."
At its core, a resolution is rooted in behavior, she added.
"Cognitive behavioral strategies can propel you in meeting your resolutions," she said. "I believe that if New Year's is a time that motivates people to make a change that they've been thinking about, go for it."
Progress, not perfection
Next comes the challenge of following through on a resolution to start volunteering in the community, for example, or to revamp your diet or be more patient with family and friends. You might go in with a gung-ho attitude and high expectations, but that firm commitment sometimes fades away amid the pressures of daily life.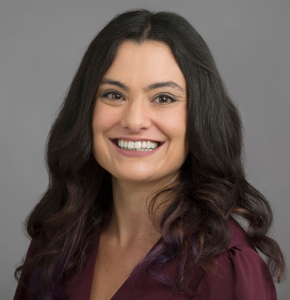 If that happens, don't beat yourself up, experts suggest. Broken resolutions happen; it's never a simple matter of success and failure.
"Change is hard. Behavioral change is hard," said Erin M. Moss, a licensed mental health counselor and board vice chairwoman of the nonprofit Mental Health Advocates of WNY. "There's this
thought that it has to happen right now. 'I have to get it together on this date to start the new year all fresh.' That concept is great, but we're all human. It doesn't have to work that perfectly. I'm all about trusting the process."
Her advice? Stay the course. Slow and steady wins the race for so many things in life, including resolutions.
"You have to set realistic goals," Moss said. "You have to give yourself some leeway and room for progress."
Here's an expert tip: Break down bigger goals into mini goals to enhance your chance of success, said Vanessa Tirone, Ph.D., a licensed clinical psychologist in Buffalo. Avoid resolutions that are too broad and instead try to outline specific pieces of your plan to stay on track.
"Oftentimes goals fail because we are too ambitious to start and we may not think through all the steps involved in reaching them," Tirone said. "The thinking behind breaking up a goal into smaller pieces is that we're much more likely to have early successes, which can motivate us to keep going and keep working at it."
---
TOP 10 Most Common Resolutions
1. Exercise more.
2. Lose weight.
3. Get organized.
4. Learn a new skill or hobby.
5. Live life to the fullest.
6. Save more money/spend less money.
7. Quit smoking.
8. Spend more time with family and friends.
9. Travel more.
10. Read more.
SOURCE: www.goskills.com