Study says Tylenol, Motrin, Advil and other pain relievers may cause a reduction in sperm count
By Deborah Jeanne Sergeant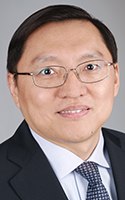 Want to be a dad? Consider cutting back on certain drugs.
A recently released study in the journal Proceedings of the National Academy of Sciences indicates that over-the-counter pain relievers aspirin, acetaminophen (branded as Tylenol) and ibuprofen, (branded as Motrin and Advil), may hamper fertility.
French and Danish researchers found that the ubiquitous painkillers disrupted participants' testosterone levels, affecting their ability to produce normal levels of sperm. Low sperm count, also known as oligospermia, represents a common reason for male infertility.
Male fertility matters. Male issues account for about one-third of infertility cases, women's issues cause another third and the remaining third have unknown or a combination of causes.
Physician Qiang Li, assistant professor of oncology in the department of urology at Roswell Park Comprehensive Cancer Center, said that the study doesn't show "direct evidence of the link between ibuprofen use and sperm production/fertility."
But Li added that "given the effect of ibuprofen on male hormone levels, men experiencing infertility should be cautioned of possible anti-androgenic side effects and avoid OTC ibuprofen."
Since painkillers disrupt hormone levels, it's worth abstaining from them to increase the chances of fertility.
It may not be as simple as blaming over-the-counter pain medication. The reason for taking the medication — inflammation caused by a painful injury — may also hold some blame.
"Inflammation will damage the testes, along with every organ of the body," said physician Rob Kiltz, MD, who is a diplomate of the American Board of Obstetrics and Gynecology and is board-certified in reproductive endocrinology and infertility. He founded and operates CNY Fertility in Buffalo.
Kiltz said that diet can contribute to inflammation, starting in the gut. He recommends the ketogenic diet, which eliminates sources of carbohydrates and processed foods.
"The standard American diet is high in carbohydrates," he said. "A lack of natural fats contributes to inflammation and high carbohydrates contribute to inflammation, too."
Men can improve their sperm count through many other means, too. Kiltz advises men to stop smoking cigarettes, drinking excessive alcohol and using marijuana or other illicit drugs.
Some prescription medication may interfere with sperm count, so men should consult with their care providers.
Kiltz added that chemical exposure, such as herbicides used in agriculture, may affect sperm count, too.
Men should also seek treatment for any sexually transmitted diseases, manage stress, lose weight and control blood pressure and any other illnesses such as diabetes.
"I recommend slowing down and reducing the excess exercise," Kiltz said. "Yoga, massage, meditation, hypnosis and prayer are necessary to heal our bodies. But the fight or flight exercise activity causes increase in cortisol, friction and heat and stress in our bodies that hurt every cell of our body."