In contrast to a medication-only approach, parents and educators should be focused on how to implement positive behavior supports
By Greg Fabiano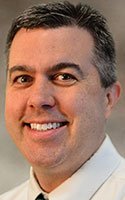 The unexpected school closures in March 2020 were an event of generational impact for school-aged children.
Looking back, no one thought these educational setting disruptions would continue into the 2020-21 school year, let alone all of it!
It is to the credit of educators and school administrators that they were able to pivot to remote and hybrid instruction so readily. Yet, there are likely to be consequences of these school changes, particularly for students who benefit greatly from in-class instruction, such as those with attention-deficit/hyperactivity disorder (ADHD).
ADHD is a relatively common childhood mental health disorder, where the child exhibits developmentally inappropriate levels of inattention, overactivity and impulsivity.
All children exhibit these behaviors some of the time, but a child with ADHD exhibits these behaviors to a much greater degree and importantly to a degree that causes them problems.
The behaviors interfere with their academic progress, social relationships with peers and teachers, and it may negatively impact the child's ability to function in group settings like their school classroom.
Studies that follow children with ADHD into adolescence and young adulthood show that if the behaviors are not adequately addressed in childhood, the child may grow up to be less successful in school and in an eventual career.
By far the most common treatment for ADHD is providing stimulant medication. However, our team has finished some recent studies that suggest that relying solely on medication as a treatment may be ineffective, in both the short- and long-run.
In the short-run, medication may increase attentiveness and reduce hyperactivity, but additional supports are needed to help the child learn academic material, make friends and develop social skills, and teach parents how to support the child.
In addition, many children with ADHD stop taking medication in adolescence (adolescents often don't do anything their parents ask them to do, including taking medication) and if all those other supports were not put in place, families may be left with a number of challenges as there are no lasting effects of medication once it is stopped.
In contrast to a medication-only approach, parents and educators should be focused on how to implement positive behavior supports, especially as a child with ADHD returns to full-time school.
After a year of changing routines and expectations, nearly all children with ADHD would benefit from a simple positive behavior support plan we often call a "Daily Report Card." With this plan, parents and educators list some goals for the child to meet each day (completes seatwork within time provided; uses a respectful tone when talking to the teacher or friends).
The teacher then provides positive feedback to the child throughout the day on whether the goals are being met and sends a report to the parent at the end of the day on how the child did. Parents then provide home privileges contingent on meeting these goals such as slightly later bedtime or screen time. Although this sounds like a simple approach, a lot of research studies support it as a positive way to guide the child toward successful behaviors. It replaces the need to correct the child following an unsuccessful situation.
A guide for setting up a Daily Report Card is available here: (https://ccf.fiu.edu/research/_assets/how_to_establish_a_school_drc.pdf)
These positive behavioral supports strategies will be an important tool for helping children with challenging behaviors such as those associated with ADHD return to classroom settings. This will help them get back on track toward the growing and learning that all good classroom settings promote.
Greg Fabiano, Ph. D., is a child clinical psychologist who has worked in the Western New York area with children with ADHD and their families for more than 20 years. He currently works at the Center for Children and Families of WNY, located at 4600 Main St., Amherst. For more information, call 716-359-7500.