CEO, Restoration Society, Inc.
By Michael J. Billoni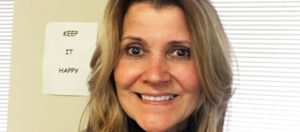 Nancy Singh has been with Restoration Society, Inc. since 1991 and has served as its chief executive officer since 2016. RSI works with the homeless and the "hard-to serve" population, offering recovery-based person-centered services in Western New York. It employs 125 people has an annual budget of just over $5 million.
What type of services are offered?  RSI offers holistic, person-centered services premised upon customer self-determination and self-direction. Programs embracing life-coaching strategies facilitate the customer's personal direction, development and fulfillment. Using life-coaching techniques, RSI assists individuals in achieving and maintaining personal satisfaction in their overall quality of life, integration into self-selected communities and attainment of basic life needs. Life-coaching strategies assist customers to increase independence, achieve desired social roles and community integration and connectedness while reducing reliance on professional supports.  RSI has a reputation of working with the hard-to-serve population [those individuals were not successful in other traditional programs].
How many homeless do you serve?  RSI has provided homeless services to over 900 homeless individuals in 2019.  This includes both the Harbor House program and Code Blue project. Our Harbor House Resource Center at 241 Genesee St. focuses on homeless individuals with a mental health diagnosis.  We also work closely with local police and crisis teams to offer a location for individuals to be dropped off without being arrested or hospitalized. It also serves as the hub for coordinated entry, which allows for all homeless in our community to be assessed and prioritized according to need and vulnerability.
What is Code Blue?  "Code Blue" is the city of Buffalo and Erie County's emergency weather safety plan that provides outreach, transportation, shelter and a warm meal to individuals experiencing homelessness on nights when temperatures or wind chill fall to 32 degrees or below from November 15 to April 30. This year's Code Blue Shelters are located at: Harbor House, 241 Genesee Street, Holy Cross Church, 412 Niagara Street, St. Luke's Mission of Mercy, 325 Walden Avenue, and the Rural Outreach Center, 765 Olean Road, East Aurora. St. Luke's Mission only participates as a Code Blue shelter when the temperature or wind chill drops below 15 degrees. The Code Blue project also includes the use of the Code Blue van that follows a route around the city to locate the homeless individuals on the street through outreach and brings them in for shelter. When the temperature falls below 32 degrees a Daytime Warming Center opens at the Harbor House Resource Center. Usually 50 to 70 customers are provided with meals, coffee and can meet with providers for linkages to needed resources such as benefits, employment and housing.   
Has the homeless population in Buffalo changed much over the years? The homeless population has remained fairly stable over recent years. In 2018 there were 5,742 individuals considered to be homeless in Erie County. Each year a point-in-time count provides the general number of people homeless on one given day in January. The point-in-time-count in 2019 found 662 homeless individuals, which is a slight decrease from 2018.  Our community has greatly reduced the number of chronically homeless individuals and the number of homeless veterans. As a community our focus has now turned to homeless youth and families. RSI is active with the Homeless Alliance of WNY and the WNY Coalition for the Homeless, which advocates for the homeless and organizes homeless services. There is a strong collaborative effort focused on reducing homelessness overall.   A recent grant will provide substantial funding for youth specific programming. This will allow for a youth drop-In center, youth specific housing and an outreach worker who will focus on youth activities.
For more information, visit www.rsiwny.org.