The team at Roswell Park Comprehensive Cancer Center continues to grow, with three accomplished healthcare executives recruited to oversee key clinical and operational areas.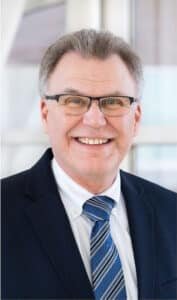 • Ronald Andro was promoted to chief clinical operations officer. He began his healthcare career as a registered nurse in the 1980s, spending the last three decades in executive-level leadership. He joined Roswell Park in January as interim chief clinical operations officer and has been appointed to the role permanently following a national search. In this position, Andro provides oversight for numerous patient-care services, ensuring quality and safety at the highest levels. He holds a bachelor's degree from Winona State University and master's degrees from Rush University and the University of Alabama.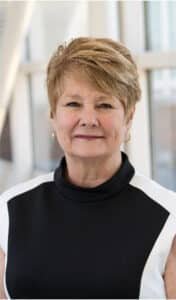 • Catherine Cowan has joined as vice president of payer relations. Partnering closely with the chief financial officer, Cowan will develop relationships with health plans and partners and lead negotiations on managed care contracts. Cowan brings over three decades of experience to Roswell Park, serving in several executive healthcare roles across Arizona, Texas and Oklahoma. She holds a master's degree from the University of Texas Medical Branch.
• John Kuhns has been appointed senior executive director of ambulatory services. Kuhns is responsible for both ambulatory clinics as well as locations in Amherst and Niagara Falls, ensuring the highest care for our patients at the downtown campus and beyond. He comes to Roswell Park with extensive knowledge in employee leadership and management, and recently served in leadership roles in emergency and family medicine in the Boston area. He is a graduate of Northeastern University and the University of New Hampshire.
"This is an accomplished group of health care visionaries," says Errol Douglas, Ph.D., chief human resources officer at Roswell Park. "Ron, Catherine, and John are great additions to our team because they are attuned to the needs of our patients and caregivers and adept at translating that focus into our services and workflows."