How to help kids cope with stress as they go back to school
By Deborah Jeanne Sergeant
School children have plenty to stress about, from their studies to friends to news to their family's own struggles. It's unhealthy — not to mention impossible — to eliminate all sources of stress.
Local experts shared how you can help your children better cope with stress.
• "Keep the lines of communication open as a parent. Make sure you ask them about their day. Pay attention. If you're present and giving them the chance to talk about it, they'll open up more.
• "Have a structured routine at your home. Family biking time, outings, and meals — do that kind of thing to spend time as a family
• "Consider de-stressing with yoga classes for kids, belly breathing and mindfulness. Research says it helps for kids and adults. It trains the brain to stay in the present.
• "Incorporate gratitude into the routine. Ask at bedtime, 'What are three things you're grateful for today?'
• "Help your children name your feelings. A lot of times, kids don't know what they're feeling. You can educate them on what feelings they're feeling and that's a healthy coping skill to have.
• "If a parent notices any concerning behavior that borders on a mental health issue like repetitive behavior, clinging or extensive crying, get an exam from a pediatrician.
• "Parents need to monitor what's age-appropriate in the media and filter. If they're school-aged children, it may not be appropriate to have access to a news story. If your kids have free access to all the cable channels and TV, that's a concern. Kids can't un-see and un-hear it. You can't rely on what they say they can handle because they may have nightmares
Deanna DeAngelis, licensed clinical social worker in Buffalo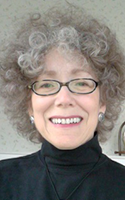 • "Ask questions that do not have "yes" or "no" answers. When they answer the questions, pay attention. The best time to do this is right when they get home from school. If you wait till dinner or bedtime, then the energy that comes with the day is diffused and they will have less to say.
• "If they hear a soothing, calming reaction instead of a hysterical reaction, they follow the parent's lead emotionally.
• "You don't have to go to an Ivy League school to be a happy, healthy, well-functioning adult. If academics are particularly challenging, make sure they don't have some sort of learning issue that's preventing them from doing well.
• "It is important for children to have free play. We want to enrich their environment, but we also need to give them enough latitude and freedom to know what to do with their free time.
• "Children want to feel comforted and safe. If they feel that, then the political climate and the tragedies we hear about will affect them far less.
Nicole Urdang, licensed mental health counselor and holistic psychotherapist in private practice in Buffalo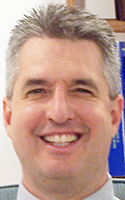 • "Parents send messages we're not aware of. If on the weekends I like to relax by grabbing a beer, glass of wine or smoking marijuana, it sends the message to kids that's the only way parents let their hair down and the No. 1 way they deal with stress. We don't tell kids that, but we give them that message, even if we say, 'You should do this,' the parents doing it undoes the message. Ninety percent of people using heroin started with alcohol and marijuana.
• "Parents should not be afraid to reach out for a consultation just for advice. There seems to be a stigma that going to a counselor that you've failed as a parent. You should be able to reach out for a professional opinion just as you would for your house or car."
Timothy W. Logsdon, licensed mental health counselor in private practice in Buffalo
• "It's nice if parents talk with their kids the day before the first day of school or other important day if their kids seem nervous. Remind them it's everyone's first day and everyone's probably anxious.
• "If a family has moved and are going to a completely new school, ask about orientation where your child can know what to expect and meet some teachers. that can help. If a child seems very anxious, it could be wise to drive your child or walk with them the first day so they feel safe."
Physician Gale R. Burstein, commissioner of health, Erie County Department of Health