Young people dealing with serious physical ailments bond over interactive games
By Daniel Meyer
They are young. They are sick.
But they are not invisible, even if they are struggling with challenging health conditions described by some medical experts as "invisible" illnesses.
Diagnosed with diseases that include chronic fatigue syndrome, mitochondrial myopathy and fibromyalgia, members of the Invisible Illness Game Night Meetup Group gather on a monthly basis to comfort and support one another as each individual battles with health problems that cause extreme obstacles in their day-to-day lives.
"We have people who are dealing with some serious conditions that include different types of cancer, Lyme disease, Chrohn's disease, lupus and thyroid disorders," said Ryan Gurnett, who founded and leads the monthly get-togethers at Denny's on Genesee Street in Cheektowaga. "The levels of pain, the discomfort, and the uncertainty of knowing if you will ever overcome what is ailing you. These are serious issues that need to be addressed and what better way to do that than to spend some time with other people who are going through some of the same things you are experiencing."
Gurnett, who was diagnosed with fibromyalgia and mitochondrial myopathy, has dealt with symptoms of both conditions since elementary school — severe discomfort that only intensified as he went through high school and college. Even now at age 37, the lifelong Hamburg resident faces constant obstacles that impact what he is able to do on a daily basis.
"There are certain times that can be a real challenge," said Gurnett. "I may not look sick to someone — that's where the 'invisible' label comes in — but I have my moments where things can be a struggle. That's why I got this group up and running and I'm glad that it's there for myself and any of our members who need to talk about what they are going through."
The Invisible Illness Game Night Meetup Group is open to men and women between the ages of 18 and 45 with chronic illnesses. The group boasts a membership of close to 100 people, with close to two dozen "active" members who regularly gather in a reserved room at Denny's to converse, share a meal and play interactive games. It's all done in an effort to comfort one another and also learn how each person handles their ailments both personally and professionally.
"Getting to talk to everybody and having that regular socialization is very important to me," said Crystal Fudalik, a 37-year-old East Aurora native now in Tonawanda and living with from fibromyalgia and mitochondrial myopathy. "It's an incredible support group that has helped me in so many different ways. We are friends who are able to trust one another and share specific details about what we are dealing with. It really is incredible."
The games provide the entertainment value of the group's regular get-togethers, but for some members playing Cards Against Humanity or Sushi Go don't necessarily drive them to attend the monthly gatherings.
"Honestly, my interactive game interest isn't very high," said Christy Hummel, a 30-year-old Tonawanda native who resides in Amherst, diagnosed with fibromyalgia and mitochondrial myopathy. "The reason I go every month is for the discussions. Whether they are about someone's latest diagnosis, an upcoming appointment with a specialist or the different symptoms they have, just being able to talk to one another is an amazing opportunity that I look forward to, especially if I'm having a rough time or someone else is dealing with something incredibly difficult."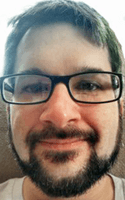 Always looking to grow the group, Gurnett said scheduling special events outside of the monthly meetings was a natural evolution for the diehard participants.
"We've kind of all become best friends," said Gurnett. "What that means is we do other things outside of the meetup group. We hang out together on a pretty regular basis. We go to baseball games in the summer, we check out local escape rooms, and we plan other fun outings throughout the year."
Anyone diagnosed with an invisible illness in the 18 to 45 age bracket looking for like-minded people are encouraged to reach out and learn if the peer-to-peer support group for chronic illnesses would help them.
"We are the most laid-back support group that I've ever been a part of," said Hummel. "If anyone wants to check us out I strongly encourage it because the benefits could be really impactful. We're here to listen, to provide advice and to be there for anyone who thinks they would get something out of it. We are a fun bunch of people who are always looking to grow the group and make new friends."
More information about joining the Invisible Illness Game Night Meetup Group can be obtained by visiting www.meetup.com/InvisibleIllnessGameNight or by calling (716) 880-0404.