Yes, it's already snowing outside… the do's and don'ts of snow shoveling (hint: skip the twist)
By Jana Eisenberg
Many homeowners in Buffalo will be shoveling snow this winter. Depending on your attitude, snow shoveling is a necessary evil or invigorating and rewarding.
You start out full of energy and ready to take it on. You may anticipate the satisfaction of clearing a path, making the way safe for yourself, your family, pets and those intrepid delivery people.
Experts say that to minimize the likelihood of injury, there are things you can do ahead of time as well as during and after the act. Being fit to begin with is a good one, as well as having the right gear and using proper technique.
Hannah Yorks is a chiropractor at Peak Performance Chiropractor and Wellness.
"Having a cardiovascular baseline will help anyone," she said. "Daily walks around the block are good for anyone, of any age. Walking gets your heart going, blood moving—maybe even take one directly before you shovel, if it's not too slippery. That warms up your legs, which is where a lot of the strength comes from."
Ensuring that you lift correctly in general helps when it comes to snow shoveling, Yorks added.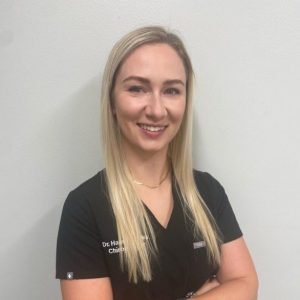 "Make sure that you're lifting from the ground with your legs, not bending over at the back," she said. "And, definitely don't twist your body while lifting something heavy."
Like snow.
Diane Kottakis is a physical therapist at UBMD Orthopedics & Sports Medicine. She concurred that preparation and technique are crucial, adding that gear can also play a part.
"You need the right equipment—there are so many different shovels," she said. "Some may say 'ergonomic' on the label, but are still heavy, which can strain the back. It's best to have a lighter-weight one."
Non-slip footwear for traction and dressing in layers to remove as you warm up, are also recommended.
Speaking of warming up, Yorks recommends it before heading out.
"People of any age need to be careful," said Yorks. "Perhaps do some basic core exercises in the house, like dead-bugs or bird-dogs (Slowly alternating raising opposing arm and leg, either on your back or on all fours respectively.) to activate those muscles and build some stability. You can use your own body weight to do shallow squats and light hip hinges."
Kottakis also supports stretching out during shoveling: periodically put your shovel down, stand up straight, place your hands on your lower back and arch slightly backwards from the waist to counteract shoveling's bending forward motion.
Both professionals add that most injuries occur when people are simultaneously twisting, lifting and throwing a heavy shovelful. Just don't do it, they said.
"For one thing, try to pick up smaller amounts of snow," said Yorks.
This may take a few minutes longer, but avoiding injury is worth it.
"When people try to lift too much, that's when we see injuries. Create a strong base—feet hip's width apart. Bend your knees, instead of your back. Then, as you lift, consider scooting the snow off to the side, rather than spinning your body," she said.
"Instead of twisting, pivot on your feet, actually move them, point them somewhere else to put the snow down," agreed Kottakis.
She also drills deeper into the "lift with your legs" technique: "I know people hear that all the time, but most don't do it properly," she explained. "The mechanics call for shifting your hips back, as though sitting in a chair. It's what we call a 'hip hinge.' You are lowering your whole body with the motion: bend your knees, push your hips, butt back and don't bend your back."
If a lot of snow is predicted, consider shoveling intermittently, rather than waiting for it all to gather. If it's already very deep, try taking it off in thinner layers, rather than scooping the whole, heavy lot.
Common sense also plays a part. Use yours and don't shovel for six hours at a time.
Yorks said, "It's not good to be lifting for too long a period. Break it up—create a section for the driveway and decide when you reach a certain point, walk around a little, go in, rest for a minute."
The same goes for a cool-down or if you do start to feel pain, either gradually or suddenly.
"At the first feeling of any kind of pain, stop. Don't try to push through," said Kottakis. "Walk around a bit. Don't instantly go in and sit down in a soft seat. Ice it if there is acute pain. Rest it. If you have a history of back pain or sciatica, if there's pain into the leg or if it doesn't ease up, call the doctor and get checked out."
All great advice.
Or, you can hire that kid from next door to do it for you. They've got youth on their side, after all.