By Deborah Jeanne Sergeant
Among new developments, 2023 should see the first approved therapy targeted to patients with the HER2-low breast cancer subtype, improvement in treating sickle cell disease
The year 2023 should prove a banner year in medicine. Area experts share a few of the big advances they expect soon.
Physician William Dahut, chief scientific officer for the American Cancer Society, looks forward to the introduction of fam-trastuzumab deruxtecan-nxki (T-DXd, Enhertu) to treat patients with unresectable or metastatic HER2-low breast cancer.
"This is the first approved therapy targeted to patients with the HER2-low breast cancer subtype, which is a newly defined subset of HER2-negative breast cancer," Dahut said. "In the past, the vast majority of women were considered to be HER2 receptor negative — probably 80% – 85% — and thus were not eligible for this targeted therapy."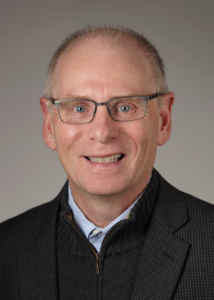 Data on fam-trastuzumab deruxtecan-nxki has shown it is both safe and effective for the HER2-low breast cancer subtype, probably 60% of those who in the past were considered negative.
The treatment "gives another option besides chemotherapy and endocrine therapy," Dahut said. "This includes some women in the past who were considered 'triple negative.'"
He anticipates availability of the new drug by late summer.
Improvement in treating sickle cell disease is among the advances that excite Mike Merrill, chief medical officer of the Medical Society of Erie County and chief medical officer at Brook Health, a healthcare app development firm in Seattle.
"We have a slow-moving miracle in treatment of this disease," he said. "We're going to have genetic therapy so the gene expression in the bone marrow can be fixed so these extremely painful crises and shortened life will be eliminated."
Genetic therapy for sickle cell disease is in the final processes of approval and Merrill thinks it should be available within the next year or possibly two. He has also seen a shift towards more healthcare delivery at home, including "hospital at home" for people who have recovered to an extent but still require monitoring.
"This will improve outcomes and keep people happier," Merrill said. "There's a variety of models and a lot of remote monitoring involved."
His firm enables remote transfer of data so patients and healthcare providers can stay on the same page. Telemedicine visits with a physician, nurse practitioner or physician assistant can help low acuity patients improve at home in familiar, more comfortable surroundings.
"It will improve care for chronic disease, reduce re-hospitalization and increase access to expertise between visits," Merrill said. "Traditionally, medical care is you go to the doctor's office, you get instructions, you follow it for three-six months and you get checked again and everything is reviewed. There's time between visits where you have to figure out everything on your own and no information is getting back to your provider."
He cited blood pressure as one example. Checking it only every three months could mean up to three months' uncontrolled blood pressure. Feedback that is closer to real time can help providers keep closer tabs on patients. While this does place more burdens on providers, Merrill said that billing codes for remote care would ensure providers would receive reimbursement for their time. Plus, curtailing issues before they become huge problems would in the long run save providers' time and spare patients more extensive treatment.
Merrill also thinks that using psychedelics to treat medication-resistant post-traumatic stress disorder and depression will become more mainstream.
"This is another slow-moving miracle," he said. "Paradigm changes. You'll see more and more of that used. It's controversial due to the drug regulatory environment. Psilocybin has therapeutic potential but is classified as an illicit drug by the FDA."
Psilocybin is psychedelic naturally occurring in fungi.