Gifts for the person who has everything
By Nancy Cardillo
Making that list, checking it twice and … still coming up short?
Here are some gift ideas for the "hard-to-buy-fors" on your list.
You know who they are: those people on your holiday gift list who are darned near impossible to buy for.
That's because when they want something, they go out and buy it, leaving you scratching your head and biting your nails when it comes time to buy them a gift. That takes the fun out of the holidays just a bit, doesn't it?
Well, this year you can relax, because the list below offers great gift ideas for those on your list who have everything and need nothing. It includes some exciting, unique, practical and touching gift ideas — in a variety of price ranges — for that oh-so-hard-to-buy-for loved one.
So, let's think outside the mall. (And remember: some of the best gifts cost nothing at all!)
Give them an experience they'll remember
Here in Western New York, gifting someone with a memorable experience is easy.
How about treating them to one of our many local history or architectural tours? Groups like Explore Buffalo or Buffalo Harbor Cruises offer a variety of interesting, educational and entertaining tours that let you discover Buffalo's great architecture, history, neighborhoods and waterways.
What about a hot air balloon or horse-drawn carriage ride or a spa experience? If there's something they've always wanted to do — such as learn to be a gourmet cook, master ballroom dancing or improve their photography or computer skills — purchase lessons for them.
Sites such as Groupon or Living Social can help make the gift more affordable.
Pay it forward
An especially good idea for seniors on fixed incomes is paying ahead for a regular service they use (or could use), including a thorough (or regular) housecleaning, pet walking or yard cleanup service, window washing or car detailing, snowplowing or spring/fall yard cleanup.
Parents of young children might appreciate babysitting services (you could even volunteer your services). Most anyone would appreciate having healthy meals delivered right to their home, so check out services such as Hello Fresh or Buffalo's Food Nerd.
Surprise them with a subscription or a membership
A subscription or membership is the gift that keeps on giving.
There are the usual options, such as a monthly fruit or flower delivery, a favorite magazine or newspaper subscription. But what about regular wine deliveries (www.goldmedalwineclub.com) or, for someone who loves to cook, an olive oil membership (www.amazingclubs.com/oliveoil.html).
How about surprising your loved one with season tickets to one of our many theaters or a membership to a local cultural attraction, such as the Darwin Martin House, the Burchfield Penney Art Center or the Buffalo Zoo?
Make it personal or personalized
For those on your list who simply don't need more stuff, how about something personal or near and dear to their hearts?
Everyone has old home movies stashed away they can no longer view because they don't have a Super 8 projector or a videocassette recorder. Places like Delaware Camera can digitize your movies and photos so they can be easily shared, duplicated and viewed.
What about commissioning a family photo or painting? Or creating a book or video journal that tells the family history, complete with photos.  Many sites, such as Shutterfly, let you create personalized books, calendars and more from your computer.
Donate in their name
There are so many worthwhile local organizations in need that a donation in the name of a loved one is a very special gift idea that will benefit not just one, but many.
Animal shelters, homeless shelters, cultural or health organizations — even the local police or fire department — are all great options. Try to choose something that has meaning to the person in whose name you are making the donation.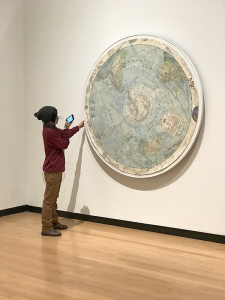 Go ahead: Make their day more comfortable, relaxing or easier.
Keeping in mind that the best gifts come from the heart and cost little or no money, how about giving the gift of time — your time. Offer to run errands for that busy mom. Take the dog or cat to the vet for someone who works full time. Take a neighbor to the doctor. Take an elderly relative out for lunch or for a scenic fall car ride.
Other ideas to make life easier for someone: heated gloves or socks; refrigerator magnets with messages of love or sentimental photos; a roll of stamps and some return address labels (maybe even buy them assorted greeting cards to have on hand); portable phone chargers or homemade baked goods, jams or sauces. A gift card or certificate may not be a unique gift idea, but if you get one for a favorite store, salon or activity, it shows you're paying attention to your loved ones' preferences.