National Nurses Week, May 6–12
By Deborah Jeanne Sergeant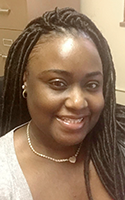 Nursing is a field brimming with opportunities and challenges. Though to many outside nursing, it may seem more of the latter, many of those called to nursing find it personally rewarding.
Laurie Laugeman, a registered nurse, received her bachelor's degree in nursing in 2013. She is the chapter leader of the Western New York Chapter of American Holistic Nursing Association (www.ahna.org).
She said her mother inspired her to become a nurse.
"I learned a lot about nursing from hearing her stories," Laugeman siad.
She wasn't sure about becoming a nurse until she gained experience in the Army Reserves as a medic. She realized that making connections with people is what nursing is all about.
"I have my heart in nursing for the care and compassion I can provide and ability to make a difference in people's lives," Laugeman said.
She works at an area hospital on a medical unit. Laugeman said she is pleased with the many positive aspects of the increased technology in health care; however, documenting in the electronic medical records (EMRs) can be time consuming.
She stays positive throughout her day by being mindful and present with each patient interaction and supportive colleagues.
She also enjoys networking with other nurses, such as at the American Holistic Nurses National Conference. In June 2018, the conference will be held in Niagara Falls.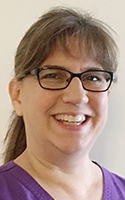 Compassion for others also drew Renee Peterangelo, a registered nurse into nursing. She works at Cardea Health Integrative in Buffalo.
A lot has changed since she started nursing in the early 1990s.
"You had more time with patients and now it's system-based," she said. "You have procedures and expectations that the health care systems want you to do. You lose connections with patients."
She views the emerging community health movement as a way to re-engage with patients.
She doesn't view herself as ever having a bad day.
"My patients need me," she said. "I can be there for them. It's not about my bad day, but their bad day, their bad time. I don't have it as bad as they do."
Tiffany Coles earned a master's in nursing and is working on her PhD. She works at Sisters of Charity Hospital and teaches at Trocaire College and UB. She began nursing in 2009 because she enjoyed patient care and educating them on the importance of health.
"I think we have gotten away from the patients, she said, echoing Peterangelo and Laugeman. "It's become more of a business."
She wishes she had more time to "actually be a nurse. The tasks related to time are insurmountable."
She de-stresses by talking with other nurses about strategies to improve healthcare and knowing they understand her daily struggles.
---
Nursing at a Glance
• "Nursing is the nation's largest health care profession, with more than 3.1 million registered nurses nationwide. Of all licensed RNs, 2.6 million or 84.8 precent are employed in nursing.
• "Registered nurses comprise one of the largest segments of the US workforce as a whole and are among the highest paying large occupations. Nearly 58 percent of RNs worked in general medical and surgical hospitals, where RN salaries averaged $66,700 per year. RNs comprised the largest segment of professionals working in the healthcare industry.
• "Nurses comprise the largest single component of hospital staff, are the primary providers of hospital patient care, and deliver most of the nation's long-term care.
• "Most healthcare services involve some form of care by nurses. In 1980, 66 percent of all employed RNs worked in hospitals. By 2008, that number had declined slightly to 62.2 percent, as more health care moved to sites beyond the hospital and nurses increased their ranks in a wide range of other settings, including private practices, health maintenance organizations, public health agencies, primary care clinics, home health care, nursing homes, outpatient surgi-centers, nursing-school-operated nursing centers, insurance and managed care companies, schools, mental health agencies, hospices, the military, industry, nursing education, and health care research.
• "Though often working collaboratively, nursing does not "assist" medicine or other fields. Nursing operates independent of, not auxiliary to, medicine and other disciplines. Nurses' roles range from direct patient care and case management to establishing nursing practice standards, developing quality assurance procedures, and directing complex nursing care systems."
Source:  American Association of Colleges of Nursing.