By Deborah Jeanne Sergeant
Nineteen children and two teachers were killed in a shooting at Robb Elementary School in Uvalde, Texas. As kids gear up to return to our local schools, how safe are they?
With school shootings dominating the news, it can seem like the schoolgrounds are not the safest place for children. 
How can parents feel that their children will be safe if an active shooter situation arises?
For school district administrators, it is not about a knee-jerk reaction to specific events but continuing to improve safety measures, according to John Nobrega, vice president of Blackhawk Training Academy in Buffalo. His firm places security officers and equipment in school districts. This can include cameras with closed-circuit TVs, automatic door locks on buildings and locks on classrooms.
"We're moving toward arming our guards in school districts because of the way things are," Nobrega said. "A lot of schools have armed security or are moving toward it. It's important to make sure the students and staff are secure and not in a vulnerable position."
He added that arming security guards who are trained in handling weapons in these scenarios can provide a timelier, life-saving response in case of an active shooter situation. Oftentimes, this can mean hiring retired or current law enforcement officers. Nobrega uses the active shooter program, which trains personnel for that kind of scenario, so they have a greater chance of survival.
Nobrega said that it can take five to 10 minutes for law enforcement back-up to arrive on the scene.
"Now, the first officer on the scene moves forward to take out the intruder, not waiting for back-up. By waiting, a lot of damage could happen. The first onsite enters the building and looks for the shooter and tries to take them out," he said.
He cited policies such as one point of entry during the school day and not propping doors open help keep schools safer.
"That's something a person can use to gain entry," Nobrega said. "These shooters study the school before they make their decision. Usually, they have some type of connection to the school, but not always. Sometimes it's based on race or other things."
Ramped up security measures may cause children to think that a violent situation is likely to happen at their school. Andrea Lighthouse, school psychologist and representative for the New York Association of School Psychologists, encourages parents to correlate school safety with vehicle safety.
"We buckle a seatbelt just to be safe, but how many accidents have you been in?" she said. "You have fire drills at school, but how many fires has your school had?"
Questions like these can help children understand the rarity of active shooter crimes.
Lighthouse also wants parents to answer their children's questions without bombarding them with too much information.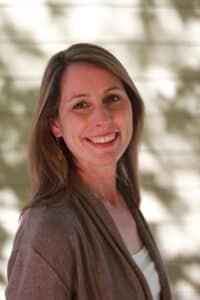 "You never know where kid logic will go," she said. "Having open communication and asking, 'What are some worries you might have about this?' is important to do so they can share with you a worry they might have that you don't know exists."
In a similar vein, exposing children to too much news on active shooting incidences can cause them to think that this is commonplace.
Parents should also monitor their own responses to current events.
"It's important to manage our own anxiety around these situations, make sure they're not spending the summer watching the news and social media but have a normal, healthy summer that's active," said Elizabeth Woike-Ganga, president and CEO of BestSelf Behavioral Health in Buffalo. "In terms of going back to school, listen to their concerns and talk about the safety measures we know are at their school. We can't guarantee things 100% but we can talk about what their school does to keep them safe. Pay attention to their concerns. If it interferes with their sleep or they're very anxious, maybe get help from a professional."