By Amanda Jowsey
Gonorrhea cases are up 56%, syphilis cases doubled —
problem is worse for people who live in ZIP codes 14214 and 14211
The Erie County Department of Health recently expanded its EPT (every person treated) program in response to notable growth in certain sexually transmitted infections (STIs) in Erie County.
EPT helps to provide prescription treatment to the partners of individuals who have been diagnosed with chlamydia, gonorrhea or trichomoniasis, without those partners having to be seen by a medical professional.
Erie County Health Commissioner Gale Burstein wanted to find new ways of connecting individuals to the confidential services provided by her department, so they created a new phone line to expand access to EPT.
From 2019 to 2020, reported gonorrhea cases in Erie County increased 56%. In 2021, the NYS Department of Health released a health advisory stating the number of new HIV infection diagnoses has been increasing since early 2020.
Confirmed syphilis cases doubled in Erie County from 2020 to 2021.
"More disturbingly, there were three confirmed congenital syphilis cases in EC in 2021," Burstein said. 
CS is a disease that occurs in young infants whose mothers transmit the infection during pregnancy.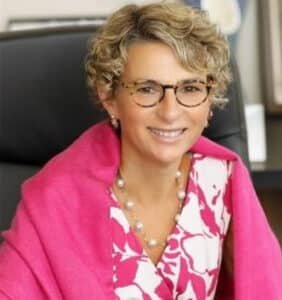 "We were disappointed that we've seen such an increase in gonorrhea and syphilis, including congenital syphilis in our community. Especially with CS that should be 100% preventable. It's very sad that all these infections are reemerging," Burstein said. "Every CS diagnosis is a failure of a health system to detect and treat a treatable illness. Pregnant people should be assessed and screened for STIs, including syphilis, as part of their routine prenatal care."
One in five people in the US has an STI. Most people with STIs are asymptomatic, "but if left untreated, STIs increase the risk of getting or transmitting HIV and can lead to miscarriages, premature labor, low infant birth weight and other harms to a fetus or baby," Burstein said.
The 14214 and 14211 ZIP codes had the greatest total of reported gonorrhea and chlamydia cases in 2021, with 24% of all chlamydia cases and 32% of all gonorrhea cases living in those ZIP codes. 
About half of gonorrhea and chlamydia cases are in adults aged 20-29 and around one in six adolescents 19 years of age and younger.
Expedited partner therapy is one of the STI prevention interventions recommended by the Centers for Disease Control. Through this intervention, a person diagnosed with a STI can get medication to give to their partner, or partners, to prevent reinfection and break the chain of transmission.
In New York state, the ECDOH or any licensed healthcare provider can distribute either medication or a prescription for the person, or the partners, of those diagnosed with gonorrhea, chlamydia, or trichomoniasis.
The new ECDOH hotline works through this Expedited Partner Therapy program.
"We knew we needed to do something new to be able to try to start to turn this around because we can't keep doing the same things that we have been doing," Burstein said.
She expressed how the pandemic has changed community outreach and how it may have played a role in these growing numbers, "although it is difficult to pinpoint any one cause."
"Now that the COVID numbers are down and the weather's warm, we can do more outside. However, this is temporary. It will get cold again. Our COVID numbers will increase again. So, we have to think about an effective sustainable intervention to try to start to chip away at our STI rates," she stressed.
Burstein described STI treatment as "a secondary prevention strategy," and said that it is "an important way to reduce the risks of reinfection."
The ECDOH is reminding everyone, especially residents in Erie County, to get routinely tested for preventable and treatable STIs. This new phone line is specifically for people who have already been exposed to an STI.
Burstein reminded residents that if they feel uncomfortable calling, they can always visit the Erie County Sexual Health Clinic, 608 William St., Buffalo.
Prevention is key to stopping the spread of infection. This new phone line is merely one preventive strategy. Anyone who is sexually active should get regularly screened for STIs.
Burstein reminded residents that pre-prophylactic medications are available for those that may be at higher risk for HIV. ECDOH encourages these individuals to call and learn more about their services.
"Money is not a barrier," Burstein said. "People are provided with the services they need regardless of their ability to pay."
HOW TO GET HELP IF YOU'RE INFECTED
• Erie County Department of Health Sexual Health Clinic
608 William St.
Buffalo, 14206
716-858-7687
• Every Partner Treated Hotline
716-858-4EPT (716-858-4378) 
Additional resources for sexual health: 
• Planned Parenthood
(866) 600-6886
Call or visit
www.plannedparenthood.org
• The American
Sexual Health Association
919-361-8400
ashasexualhealth.org