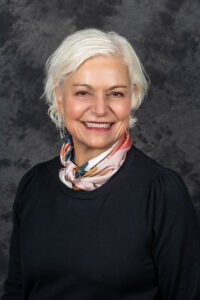 Horizon Corporations recently announced the retirement of Anne Constantino who has served as president
and CEO since 1994 with a remarkable 37 years of service at the organization.  She will step down in June 2023.
Erin DiGirolamo, the organization's chief operating officer, has been appointed CEO of the Horizon upon her retirement.
Constantino contributions throughout her career have impacted countless patients and community members locally, statewide, and on a national level. When Horizon's first addiction clinic opened in 1986, she was hired as a senior counselor. As the years progressed and the company grew, she moved into clinical and operations leadership roles to help meet the increasing community need for behavioral health support.
After being appointed as president and CEO in 1994, Constantino and her team worked tirelessly to sustain a continuum of care in Western New York that included opening additional outpatient facilities for mental health and addiction treatment, as well as the first public residential treatment center, Horizon Village, in Sanborn, according to a news release.
Throughout her leadership, Horizon expanded to serve more counties throughout New York state, created innovative and sustainable support services for patients, families and community members, and became a leader in exceptional person-centered treatment, while also making Horizon a best place to work and receive care. A motto that Constatino has consistently voiced to her team and publicly is, "There will be no waiting," to ensure that the behavioral health care industry continues to advocate for patients who deserve access to quality care and life changing services no matter where they are living.
"I am honored to have had the opportunity to work with a great team and to build a company that helps people and sets a standard for service excellence," she Constantino.
In addition to the appointment of DiGirolamo as new CEO, Horizon announced Brandy Vandermark-Murray, who has been at Horizon for 16 years, will serve as president of Horizon Corporations.