By Nancy Cardillo
Seems like just yesterday you were cleaning out the backpacks, replacing the school clothes with shorts and T-shirts and trying to figure out how to keep the kids busy over the summer months. And now, in just a few short weeks, the new school year will be starting.
Back-to-school sales are in full swing and while the kids are still enjoying those final few weeks of summer fun, smart parents are already thinking about the new school year. The start of every school year can be hectic and anxiety-ridden for the whole family, but with a little advance planning, you can enjoy a smooth transition from bikes to books. Here are a few tips to help you:
Ease back into school bedtimes
Chances are, your kids have been staying up later and sleeping in more often this summer. Those irregular hours can make adjusting back into "school sleep mode" more difficult — unless you start early. Here's how: figure out what time your child needs to get out of bed on school mornings to get to school (or the bus) on time. Be sure to factor in some extra time for lost homework, slow eaters, etc. Then, count back eight or nine hours and that's the going-to-bed time you want to achieve. About two weeks before the first day of school, move bedtimes up by 20 minutes every three days or so. At the same time, have your child start waking up each day at the time he or she will need to arise on school days. Making this transition slowly will be much easier — for everyone. (Assume, too, your child will be a bit too anxious or excited the night before school starts to get to bed at the appointed hour, and that's OK. Don't add to the pressure  just go with it).
Shop for school supplies together
Those back-to-school sales are already happening, so there's no excuse for waiting until the last minute to stock up on folders, paper and clothing. Get hold of your child's classroom supply list (if there is one) and shop together for needed items. Involve your child in the decision-making process by allowing him to, say, choose the color of the folders or a favorite character themed composition book. Go through closets and drawers ahead of time to determine what new clothes will be needed (you'll be surprised how all that summer air, exercise and fun food can fuel growth) and donate or toss any clothes they've outgrown. Take your child with you when you shop so he or she can participate in the selections. (This is also a good opportunity to teach your kids about money, shopping for bargains and good values).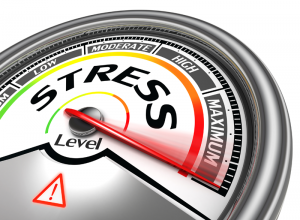 Discuss your child's feelings
That first day of school, whether you're at a new school or the same school, can be scary. Talk to your child to find out whether anything is making him anxious. Assure your child everyone is nervous the first few days, even the teachers. Let him know what his schedule will be, what time he has to catch the bus, what time school starts and ends, who will pick him up (if applicable) and where he will go after school (if not home). If possible, visit the school to familiarize your child with the building, the route to his classroom and/or locker and to meet his teacher. Find a neighborhood buddy with whom your child can walk to school or the bus. The more information you arm your child with, the smoother the start to the school year.
Reset eating habits and times
Summer is full of delicious snacks and treats — such as ice cream, watermelon, hot dogs and hamburgers — and mealtimes can often be hurried, at odd times or poolside. Start getting the entire family back in to school mode by creating set meal times, at least for dinner. Ease out of all-day snacking, fast food meals and binge eating and get back to those well-rounded healthier meals for everyone.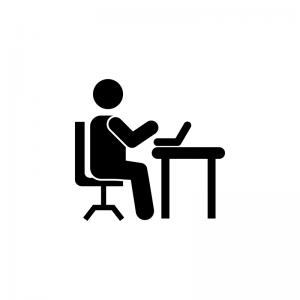 Set up a homework station
OK, it might be the dining room table or the kitchen island. As long as it's quiet, there's good lighting and few distractions, having a set place to go each day to do homework will help your child develop good study habits and maintain routine (and, hopefully, good grades).
Schedule your child's annual checkup
Make sure your child is up to date on immunizations and that you are fully aware of any allergies. Renew any prescriptions your child takes and alert the school nurse of any medical information or special dietary needs for your child. Don't forget to visit the dentist for a cleaning and exam, too!
Let's celebrate!
Before everyone heads back to school and the days become filled with homework, piano lessons, soccer games and recitals, schedule a family day of fun. Everyone can vote on what he or she would like to do and the family can decide as whole what the adventure will be. Whether it's a trip to the zoo, the movies or an amusement park — or just a simple family picnic in the park (with everyone's favorite foods, of course!) — doesn't matter, as long as the family is together and having fun.
And remember: even though summer is over and school has begun, your kids can still stay connected to nature. Make sure they get some outside time after school. Schedule some one-on-one time with your kids when you can, so they can also stay connected to you!
Happy new school year!