How important is it to prevent a fall? Two older New Yorkers die every day because of a fall, and 223 end up in the emergency room.
By Deborah Jeanne Sergeant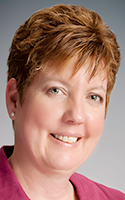 Want to live a long, independent, healthy life? Stay on your feet.
According to the New York State Department of Health, two older New Yorkers die every day because of a fall, and 223 end up in the emergency room.
Among adults 65 and older who are hospitalized due to a fall, 60 percent end up in a nursing home or rehabilitation center, 11 percent suffer a traumatic brain injury, and 27 percent experience a hip fracture.
Sadly, the number of fall-related injuries is growing among older New Yorkers.
The NYS Department of Health reports that from between 2000 and 2012, the number of fall-related hospitalizations grew from 42,567 per year to 53,270 and deaths increased from 746 annually to 1,059.
Falls occur because of internal factors and environmental factors. While you can't eliminate every risk factor, you can nix quite a few of them.
Suzanne Gilliam, owner and president of Touching Hearts at Home in Williamsville, said that many people fall because they become out of touch with their physical de-conditioning.
"They need to assess their physical ability to walk safely," Gilliam said. "Can they get up unassisted from a seated position? Do they have trouble walking on uneven surfaces or stepping on a curb? Have they had previous falls or are they afraid they might fall again? Do they have trouble seeing during the day or at night? That's the first step to see if they have the physical ability to walk safely or if they need a device like a walker?"
She recommends that seniors receive timely eye exams and ask their doctors if any of their medication may cause dizziness as a side effect. They may be able to change medication or take it just before bedtime and use a walker when they get up in the night.
Gilliam encourages clients to join in an exercise class or to exercise at home three to four times a week to build confidence, muscle mass and balance. She's a big fan of walking and participating in tai chi.
It's also important to know when it's time to get help with chores.
"My mother was able to stay in her home nine years more because she had someone come in and help her with household chores, check on her, and make sure she's engaged," Gilliam said. "People are reactive. They fall and then they call us."
Environmental changes can also reduce fall risk. Philip Haberstro, executive director of The Wellness Institute of Greater Buffalo & WNY and City of Buffalo Falls Prevention Coalition facilitator, said that many people can do small home improvements that cost little and greatly reduce the risk of falls.
For example, use the brightest light bulbs permitted for a socket to improve visibility. Use night lights. Paint the edges of steps with reflective paint.
Eliminate clutter, skidding throw rugs, extension cords and other trip hazards. Wear non-skid, well-fitting shoes.
If stairs have become unmanageable, choose a chair lift or live on one level of the home. If you lack a bedroom on the first floor, or need to move the washer and dryer up from the basement, the expense of the remodeling may be worth it if that spares you from a fall-related injury.
Small differences in floor height may cause falls. Installing ramps at one inch per foot of rise to make the difference more gradual.
Haberstro said that the bathroom represents a typical location for falls since they often present damp, slippery flooring. Stepping in and out of the tub, raising or lowering to use the toilet and forgoing corrective eyewear while bathing all contribute to bathroom falls. Since bathrooms usually have hard flooring and several hard surfaces in a small area, many people who fall in the bathroom suffer grievous injuries.
Haberstro recommended grab bars, walk-in tubs, curb-less showers and raised toilets to provide aging-in-place options that reduce falls.
Weighted shower curtains work fine for keeping water in curbless showers and are safer than shower doors, which cannot support an adult's weight.
Selecting from all of these options can seem overwhelming. Discussing home alteration needs with a physical therapist and a social worker can help make decisions easier. Many of these professionals will perform home assessments, which can prove invaluable in finding areas of home improvement that can prevent falls.
Outside, use plenty of salt de-icer on steps and walks. Haberstro recommends keeping a small bucket of the product near the door as a reminder.
"The right footwear and additional, strap-on treads is well worth reducing the risk of falls," Haberstro said. "It's also not a sign of weakness to hold someone else's arm while walking."