Daily use nearly doubled between 2002 and 2014, study finds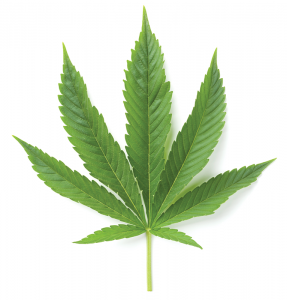 As perceptions of marijuana change, more American adults are using pot than ever before, and they're using it more often, a new study finds.
Over 13 percent of adults surveyed in 2014 said they'd used marijuana in the previous year, up from roughly 10 percent in 2002.
Also, daily or near-daily use — five days or more a week — rose from less than 2 percent to almost 4 percent of adults during that time period.
"This increase has corresponded with the legal and social acceptance of marijuana, and so it is not such a surprise," said lead study author, physician Wilson Compton, deputy director of the U.S. National Institute on Drug Abuse.
He pointed out that over the past 20 years, medical marijuana has been legalized in 25 states and the District of Columbia.
However, noting that marijuana's potency has increased, Compton's team said education about the harms of pot is essential.
"We need to think about how to do appropriate prevention messaging to make sure people aren't putting themselves at risk for becoming dependent and other problems associated with the drug," he said.
These harms could include "difficulty with their work performance and with their ability to think clearly and function," Compton said.
For the report — published Aug. 31 in The Lancet Psychiatry — researchers surveyed nearly 600,000 adults from 2002 to 2014.
Greater pot use was associated with a drop in the percentage of people who associate smoking marijuana with harm. Where just one-third of Americans once considered marijuana safe, now half do, according to the report.
It's too early to tell if these trends will continue, researchers said.
College students
A separate study has shown that American college students' use of marijuana continues to increase, but the appeal of other drugs, including amphetamines and opioids, may be waning.
The proportion of college students who reported past-year use of marijuana rose from 30 percent in 2006 to 38 percent in 2015, according to the study from the University of Michigan Institute for Social Research.
Daily or near-daily pot use (20 or more times in the previous 30 days) reached nearly 6 percent in 2014 — the highest level of daily use in the last 34 years. But it then fell slightly to less than 5 percent in 2015, researchers found.
One possible reason for growing use of marijuana may be a decrease in perceived risk. The proportion of young adults aged 19 to 22 who consider regular marijuana use dangerous fell from 58 percent in 2003 to 33 percent in 2015, according to the report.