Tonawanda mental health counselor launches book
By Deborah Jeanne Sergeant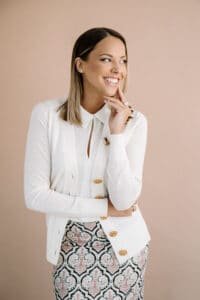 In case of an emergency, flight attendants recommend donning your own oxygen mask before helping a fellow passenger put on a mask.
Without the ability to breathe, it would be difficult to aid someone else.
That's the line of thought behind "Self-ish Is the New Selfless: Your Pocketbook Guide to feeling GOOD without all the GUILT," the first book by Brittany Bennett.
A licensed mental health counselor, Bennett owns Bridge Over Troubled Water, PLLC in Tonawanda, a therapy and consulting practice.
In a personable, conversational tone, Bennett shares with readers that it is OK — important, even — to take care of themselves first.
"You can't be your best for others if you're not your best for yourself," Bennett said.
She derived her book's title from the word "self" and the suffix "-ish."
"'Self' is how we connect to sensations, thoughts and feelings and '-ish' is connected to something else," Bennett said. "When you put them together with the hyphen, that's the definition."
She said that many people she knows have expressed surprise that she has completed a book, as she kept it close to her chest while she wrote it. Bennett only let a select few people read her drafts before its publication. She selected her beta readers for a certain type of feedback she anticipated from each.
"One reader I chose looks tough on the exterior and doesn't reflect or show a lot of emotion," Bennett said. "If the book means something to them, I knew that it would reach the audience. That person did feel the book connected with them."
She hopes that readers come to the realization that they should do what they need to do be the best at what is important to them and not what others feel they should be the best at. The pressure in society to be the best parent, worker or partner places undue stress on people.
"The book gives us permission that 'self-ish' is a wonderful trait," Bennett said. "We can't be selfless if we're not 'self-ish.'"
As a young person, Bennett became interested in mental health after seeing the 1990s movie Harriet the Spy.
A character in the movie received mental healthcare — something she did not yet realize was a service, let alone a career. While watching the movie, Bennett first realized that "you could speak with someone about whatever is happening in your life and whatever you share is between you and that person," she said. "I wanted to be the person that people could be comfortable with and at peace with."
So, at age 9, she told her family she wanted to become a therapist when she grew up — clearly demonstrating that at an early age, she already understood how to be her best self.
In "Self-ish," she offers short sections that helps readers better understand vital areas. The three sections are The Pocketbook Guides (who you want in your life and how), The Heartfuls (compassion toward self and others), and The Random Stuff (a potpourri of life tips).
Bennett wrote in an interactive nature so that the book's questions can help readers reflect and find their own answers.
It's available on Amazon.com ($17), the book is 114 pages.