Artwork, yoga combine in The Immersive Experience
By Amanda Jowsey
The word yoga literally means unity.
Yoga creates unity between the mind, body and spirit. It creates harmony between the physical and the spiritual. We are beings with complex physiological and emotional responses. The struggle between the heart and the mind is something we encounter almost daily. We fight to unify our emotions and our thoughts. We long for inner peace as well as physical health.
For centuries, humans have developed ways of exploring and coping with these internal struggles. Both science and spiritualism aim to address the human condition. Whether we create them or simply enjoy them, music and art have always held a prime role in the exploration of our mental, physical and emotional states.
Whether they bring clarity to larger issues or simply attempt to express our inner journeys, these experiences have dramatically impacted our history as human beings.
Van Gogh, one of the most posthumously famous painters, has transcended time and space through his artwork. The new exhibit, "Beyond Van Gogh: The Immersive Experience", allows audiences to experience the inner journey of this artist through physical representations of what both plagued and inspired him: the mind, body and spirit connection.
Inside the exhibit, Uplift Yoga & Strength, a studio owned by April Krantz, is hosting yoga classes on Saturdays from 8:30 to 9:30 a.m. at the Starry Night Pavilion at Eastern Hills Mall. Described as "where yoga meets art," this class takes you on a guided yoga experience.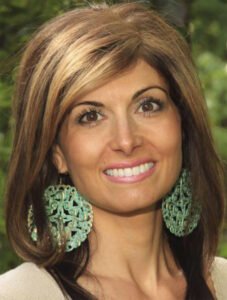 "Each class will bring a new sense of awareness through visual experiences, sounds and guides. The immersive art and sounds of "Beyond Van Gogh" are sure to elevate a mind-body connection and create a dreamy and mystical journey through your yoga practice," Krantz said.
Her mission is "to bring you an empowering, uplifting experience in every class. Our studio exists to develop more fit bodies, happier lives and healthier mindsets. We embrace all ages and fitness levels and help you find the challenge that's right for you… You'll discover your inner strength and your inner calm, and be uplifted in mind, body and soul."
The class is for all skill levels.
"Variations are given for poses. Postures are explained for beginners to more seasoned participants. All are welcome!" she said.
Guests must bring their own mat, towel and water. After class, they are free to stay and explore the venue.
There are 29 immersive Van Gogh locations nationwide. Of them, New York City, San Francisco, Chicago, Charlotte and Toronto offered yoga classes several days a week over the summer. When asked to be a part of bringing this experience to the Buffalo exhibit, Krantz was thrilled.
"It's the perfect space for yoga. Just like with yoga, studies have shown that art can positively impact your health, lowering anxiety and boosting your mood and cognitive function. This makes yoga and art the perfect pairing," she said.
As described on the "Beyond Van Gogh"v website, "The experience was created with 360-projection technology created by Normal Studios to add new life and animation to Vincent van Gogh's body of work. Using his dreams, his thoughts and his words to drive the experience as a narrative, we move along projection swathed walls wrapped in light, color and shapes that swirl, dance and refocus into flowers, cafes and landscapes. Masterpieces, now freed from frames, come alive…"
With each physical pose in yoga, different mental perspectives occur. You can see the different mental perspectives Van Gogh experienced through each painting. As they are displayed, as they transition, you can see the internal journey he was on. Yoga itself takes you on an inner journey as well. Your breath synchronizes with the music, your poses flow with the art.
"At the venue, it makes your senses come alive more. It just heightens your awareness of all those connections," Krantz said. "You're immersed in the music and the paintings, which are literally moving, and then there's stillness. Just like with yoga. You can't help but be present there. That's a huge thing with yoga as well. The exhibit just naturally allows that to happen."
Van Gogh suffered from mental illness throughout his life. His mind was chaotic. He organized his mind's chaos through painting and through nature. Painting, like yoga, grounded his mind to achieve more unity between the spirit and the body.
"It's very emotional," Krantz says. "One thing that I really admire about Van Gogh, or noticed more, is just that the paintings are really joyful. They're colorful, and the pain that he experienced in his life is really being expressed in beauty and in vibrancy… I use that theme within our classes, that no matter what you're going through, that it is possible to have something very beautiful come from that."
The experience feels like entering an alternate reality. It's as if you somehow stepped foot into a framed masterpiece and were pulled inside. Practicing yoga within this environment elevates both the experience of the exhibit and the experience of yoga itself. As painting did for the artist, it removes you from your everyday reality and gives your mind, spirit and body an ethereal place to come together.
To purchase tickets to this once in a lifetime experience, go to vangoghbuffalo.com and scroll down to "Where Yoga Meets Art." Tickets are $66.99. Price includes both the class and full access to the exhibit. Located at 4545 Transit Road, Buffalo NY 14221.