Interventional cardiologist talks about how 3-D printer technology is helping in the treatment of patients with cardiac problems
By Chris Motola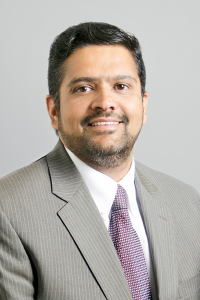 Q: 3-D printing has been making some noise in the realm of prosthetics, but how does it affect cardiology?
A: For our purposes, we've used it for procedural planning of complex procedures. But we've also used it to teach purposes and product demonstrations — for example 3-D printing a model of someone's heart and showing how a device would interact with it. We've also used it for student training. But the most utilitarian use for it is for complex mitrovalve procedures with a trans-catheter approach. So we'd use 3-D printing to make sure we can actually implant the valve on that particular patient by the best means possible. For example, would a stiffer wire work better or a softer one?
Q: How widely available is this tech?
A: It's not. It's still expensive. The more complex 3-D printing you need to do, the more expensive it is. There are 3-D printers available that aren't super-expensive, but for what we do, it can take up to two or three days to print. It's not a trivial endeavor and it's not necessarily something we can or even should do in every case. But the type of printing we're doing isn't widely available.
Q: As far as accuracy goes, how does it compare to digital modeling?
A: Computer modeling can never really model the feel of tissue. With the multi-material printing that we do, we can really mimic the type of material you're going to encounter. So if there's calcium present, you can make the calcium harder than the surrounding tissue. Using the different materials is really key to procedural planning if you really want to get a sense for how a device is going to work in a particular individual. Virtual planning can never really get you to that level of accuracy.
Q: Is it more useful for minimally invasive surgery or more traditional surgeries?
A: We don't really think of it from that perspective. Where it's most useful is when you don't know how a particular device will perform or be deployed in a new situation. Or, if there are procedural aspects, to how the device can be deployed to optimize it and minimize complications. I'm not sure how helpful it would be for open procedures unless you wanted to practice a repair and see how an instrument would work in that setting. The biggest benefit is with minimally invasive procedures.
Q: Where do you see future applications of this technology going? Do you think we'll be able to print the actual devices in the near future?
A: Once the cost comes down and you're able to print more complex things, theoretically you could individualize any number of procedures on levels we haven't seen before. Where we have used it is primarily complex procedure planning. So if there's a tiny catheter valve you want implanted and you have three different devices, instead of implanting the device, you can implant it on the model and get a sense of how it will perform on an individual patient.
Q: So far what effect has it had on outcomes?
A: There's very little data from a true, large-scale study. In our limited use, we feel we have benefited greatly from being able to plan procedures and look at how the devices fit into that model.
Q: Is this purely happening in cardiology right now?
A: There's been models made for other scenarios. Really, the potential is limited only by our imagination. As it becomes more widespread, physicians of different specialties will begin to get a sense of how they can use it.
Q: How often are you able to use it?
A: I have a case planned for, not this week, but the week after where we have complex mitrovalve case. We had the CAT scan this week. We've looked at the images [and] fed them into the printer. Monday and Tuesday we'll look at the model and come up with a plan for next Wednesday.
Q: Are you able to visualize structural flaws? Does it help with diagnoses?
A: Potentially, but imaging capability is good enough now that we don't really need to print out a model to see that. We're mainly looking at interactions and trying to understand the benefits of therapies.
Q: Does that require additional technicians or engineers?
A: We have engineers who help us with the printing and modeling.
Q: Cardiology seems like it's on the forefront of medical technology in general.
A: Cardiology has always been on the forefront of medical technology, especially minimally invasive procedures. Of course, research tends to go in the direction of the market, and there's a large demand for cardiology due to the high rates of mortality from heart disease. It's just a natural product of that, and some of the best and brightest working in cardiology.
Lifelines
Name: Vijay S. Iyer
Position: Associate professor at the department of medicine, Jacobs School of Medicine and Biomedical Sciences at UB; interventional cardiologist with UBMD Internal Medicine; and medical director of cardiac services at Buffalo General Medical Center. He also directs the Complex Valve clinic at BGMC and the Structural Heart Interventions Clinic at both BGMC and the Gates Vascular Institute.
Hometown: Mumbai, India
Education: Fellowship, interventional cardiology, University of Minnesota (2009); fellowship, cardiovascular disease, University at Buffalo (2006); postdoctoral fellow, division of cardiology, University at Buffalo (2003); PhD, pharmacology, Drexel University, Philadelphia (2001); medical degree, internal medicine, Grant Medical College, Maharashtra University Of Health Sciences (1995)
Affiliations: Buffalo General Hospital; Erie County Medical Center
Organizations: American College of Cardiology
Family: Son, 12
Hobbies: Reading, traveling, watching movies