Process involves weaning out foods that disagree with body
By Katie Coleman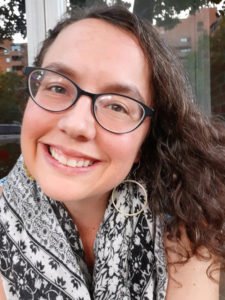 You may have heard of the Whole30 diet, which intends to change your relationship with food in 30 days via cutting out "trigger" foods to see how they affect your body when reintroducing them at the end of 30 days.
Following this diet, you must eliminate added sugar, alcohol, grains, legumes, dairy, baked goods and junk food — and anything containing carrageenan, monosodium glutamate or added sulfites from your diet.
Instead, you eat food including unprocessed meat, seafood, eggs, veggies and fruits, nuts and seeds.
Allison Davis, mother of two boys and art teacher in Buffalo, was looking for a healthier relationship with food and a body, mind and spirit reset. She learned about Whole30 from a friend and decided to give it a try.
"I was ready to work on my physical self as I realized body, mind and spirit are all strongly connected," said Davis. "After three weeks of Whole30, my energy and mood were more even and it did give me a healthier relationship with food. As I added foods back in, I learned what doesn't work for me. Gluten hit the hardest. My whole stomach would knot up in pain when I started adding it back in."
In order to be successful, Davis said being prepared and organized was key. That means having meals planned and food chopped up and ready for use in the fridge. Think about your day and make sure you bring food with you if necessary.
Although Whole30 did not lead to permanent diet changes for Davis, she does eat certain foods in more moderation now.
"One of the benefits of the diet is that you learn how food affects your body and makes you feel," Davis said.
Although Whole30 is popular, it ranked 33 out of the 35 diets that were judged by a panel of 25 experts organized by the U.S. News and World Report's 2020 ranking of best diets.
Telltale criteria
The report by U.S. News & World Report analyzed balance, maintainability, palatability, family friendliness, sustainability and healthfulness. The Mediterranean diet was ranked first for the third year in a row, falling within the accepted range of protein, carbs, fat and other nutrient intake and offering a host of health benefits: weight loss, heart/brain health, cancer and diabetes prevention and control.
"By following the Mediterranean Diet, you could also keep that weight off while avoiding chronic disease," according to the U.S. News & World Report.
Although it is not a scripted diet and varies from region to region, the Mediterranean diet pyramid serves as a guideline, emphasizing fruits, veggies, whole grains, nuts, legumes, olive oil, herbs and spices; fish and seafood, poultry, eggs, cheese and yogurt.
Ranked second place, tying with the Mediterranean diet for best overall diet, is the DASH diet, which stands for dietary approaches to stop hypertension. It emphasizes foods including fruits, veggies, whole grains, lean protein and low fat dairy.
"The DASH diet is balanced and can be followed long-term," the U.S. News & World Report said.
The Whole 30 diet was ranked lower for unsustainable, highly restrictive and lacking in certain nutrients. Other cons of the diet listed were that only the highly committed and organized could follow the diet.
The Keto diet, which has also gained considerable popularity, was ranked 34 out of 35. The diet includes slashing carbs and filling up on fats.
Some of the foods recommended in the diet are chicken thighs, grass-fed beef, fatty fish like salmon, pork shoulder and bacon, and leafy greens.
One of the main reasons it was ranked so low is the diet recommends carb intake that is lower than what's recommended by government guidelines.
Jenna Guadagna, registered dietitian and media representative in Western New York for the New York State Academy of Nutrition and Dietetics, said before trying Whole30, it's important to know that restricting whole food groups increases the risk of vitamin and mineral deficiencies.
"Restricting specifically grains and legumes reduces fiber intake and B vitamins," Guadagna said.
When asked about the benefits of Whole30, her response was to cite the intake of more whole foods and reducing the intake of empty calories and highly processed foods. She also encouraged cooking at home, avoiding alcohol, tobacco and added sugars.
"If someone has a medical condition and they are trying to figure out what foods they can and can't tolerate, they should not try Whole30 on their own," Guadagna said. "They should consult their doctor and a registered dietician to help them through a science-based elimination diet."
Photo: Allison Davis, mother of two boys and art teacher in Buffalo, said she is happy with Whole30 diet. "After three weeks of Whole30, my energy and mood were more even and it did give me a healthier relationship with food."