By Deborah Jeanne Sergeant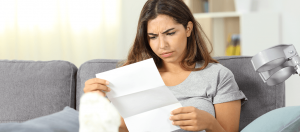 After patients see a medical provider and before they receive a statement or bill from their health insurance company, the financial aspects of the visit go through a few different processes. One step along the way is the desk of a medical biller.
If you have good math, customer service and analytical skills, you may be well suited to work as a medical biller.
"Healthcare is hot," said Cindy Glinski, specialist in workforce development at Erie BOCES. "There's always work in medical billing."
She said that many times, people get into billing because they have a background in the medical field as a nurse or CNA, but were injured and can no longer perform the physical aspects of the work. People with experience in customer service also find a smooth transition into billing. People with entry level experience in accounting or banking may get in a medical billing office; however, health care billing knowledge is helpful.
According to the Bureau of Labor Statistics, the mean annual wage of billers working in a hospital setting is $38,530; for those in a physician's office, it's $37,690; and for those in a lab, it's $37,730.
Most people who work in medical billing take courses at a vocational school or college; however, not all billing positions require a degree.
The Erie BOCES program, which costs $6,000 in tuition, is comprised of 500 hours of classroom time and 100 hours of an unpaid internship.
Medical billing is complex. Each care provider, such as the hospital, diagnostic lab, X-ray technician and more, are billed separately.
"With medical billing, there are so many different job duties," Glinski said.
Medical billing can involve customer service, when patients' insurance companies refuse to cover services or they have questions about how their coverage works.
Those working in medical billing also receive continuing education, provided by insurance companies and through the Health Care Financial Managers Association. Usually, employers pay for the latter.
Some people assume that the advent of electronic medical records (EMRs) has reduced the need for medical billers, as if the care providers' input automatically generates billing. Glinksi said that while EMRs have made the billing process more efficient and accurate, the health care industry still very much needs billers to verify information and provide customer service.
"You are never bored as a medical biller," Glinski said. "There's always something to learn as you change with the insurance companies."
Billers also have patient interaction over the phone as they help resolve claim issues.
Some medical billers perform coding work, especially in smaller offices; however, larger medical facilities have billers, coders and others handling the various aspects of medical finances.
Because of the necessity of knowing about things like anatomy, physiology and medical terms, many area hospitals won't hire coders lacking an associate's degree and credentialing.
Trocaire College offers an associate's degree in medical office systems and procedures that includes medical billing and coding. The two-year program costs about $8,400 per semester and most graduates go on to perform medical coding work, according to Deborah Shelvay, director of health information management. The average starting salary for a coder is $43,000.   
Shelvay said that people who are detail-oriented, enjoy science and like solving problems tend to do well in billing and coding. Her program's graduate placement rate is between 67% to 75% within six months of graduation, she said.
Despite the fact that computer assisted coding is common to many hospitals, "coders are still in demand," Shelvay said. "Only about 50% of the codes are accurate.
"You still need someone to quality-assure the coding based on documentation."
She said that many times, medical coders go on to become auditors, which pays even more.