By Gwenn Voelckers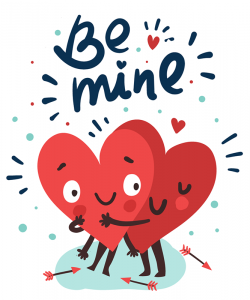 February (and that perennial "day of love") is just around the corner, so why not beat Cupid to the punch? Add a resolution to your New Year's to-do list that includes a decision to warmly embrace Valentine's Day with grace, confidence and humor.
Following the start of the new year, we haven't been able to walk into a store, open a magazine or even shop online without being bombarded by candy hearts, flowers and pink teddy bears.
Yes, the countdown to Valentine's Day has started even before we set down our glass of Veuve Clicquot. It's already in full force, and it's no wonder that those without a special someone on their arm may dread what Hallmark promises to be the most romantic day of the year.
What's a single person to do? Before drowning your sorrows in a box of Godiva chocolates, consider these tips for surviving the day dedicated to amour:
• Adopt a new attitude.
Take the broadest possible view of Valentine's Day and decide it's not just a day for couples, but a day to celebrate love in all its glorious manifestations: love of self, love of family, love of friends and — one of my favorites — love of pets!
I already have my eye on a little heart-festooned collar for Scout, my lovable springer spaniel, just 3 years old now.
• Express your love.
Send cards to people you care about, buy one of those cuddly pink teddy bears for your favorite niece, connect with someone with whom you've lost touch or treat your office mates to some bagels (with cherry cream cheese) and coffee. Even better, surprise your lesser-known colleagues down the hall.
• Have fun and laugh.
Why not? It's just a day. Invite some of your single friends over for wine and pizza or agree to meet anywhere that's not sporting a Valentine's Day theme.
Raise a glass and toast to your independence, your freedom and your triumphant escape from the commercialism of this "holiday." Valentine's Day is only depressing if you let it be. Have some fun with it.
• Do something for someone else.
One of the best ways to avoid a downward "woe is me" spiral is to think about others in need and how you might brighten their day. Consider baking a little goodie for a neighbor who lives alone, calling your uncle who lost his wife last year or committing one of those random acts of kindness.
Spend Valentine's Day celebrating your relationships with those you care about. You just might make someone's day.
Or show a little love for those less fortunate. On Feb. 14, consider making a contribution to a local or national organization that helps people in need. You'll feel better for having expressed your love and gratitude in such a meaningful way. I'm going to write checks to the ACLU and NAACP.
• Do something for yourself.
Didn't get around to making any New Year's resolutions? Make Feb. 14 your new New Year's Day and make good on those New Year's resolutions that have yet to see the light of day: quit smoking or drinking, renew your membership at the gym (better yet, go to the gym), schedule your annual physical, organize your paperwork, and vow to do those things on your list that will improve your outlook, your health, and your future.
Your life is in your hands whether you are with or without a special someone. Make the most of it.
And my final tip? I'm serious now. Make your bed on Valentine's Day morning and place a candy heart on your pillow. It will be waiting for you when you turn in for the night, reminding you that you are loved, by the person who matters most — yourself!
Gwenn Voelckers leads "Live Alone and Thrive" empowerment workshops for women in Mendon, Monroe County, and is the author of "Alone and Content: Inspiring, Empowering Essays To Help Divorced And Widowed Women Feel Whole And Complete On Their Own." For information about workshops, to purchase a book or invite Voelckers to speak, call 585-624-7887, email gvoelckers@rochester.rr.com, or visit www.aloneandcontent.com