Community Concern of Western New York offers behavioral health, senior care management programs to residents in the Southtowns
By Daniel Meyer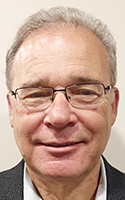 By emphasizing its ongoing commitment to providing important mental health services to residents in the Southtowns, Community Concern of Western New York, Inc. continues to be one of the top providers of behavioral health and senior are management services in the region.
A nonprofit social service agency that was founded in 1971, Community Concern offers services specifically designed to improve the overall quality of those for clients who present social or emotional distress. Its acquisition last fall of the former Hamburg Counseling Services, Inc. helped to ensure that residents in the southern portion of Erie Count would have increased access to much needed mental health services.
"We've been working pretty aggressively to help meet the needs of those in our population who have unmet mental health needs," says Executive Director Jerry Bartone. "What we have been able to develop is an expanded scope and scale of evidence-based behavioral health services by utilizing the site in the village of Hamburg and using that in conjunction with our facility in the town of Evans. It's been a challenge at times to coordinate everything, but the end result is an expansion of our mental health counseling for teenagers and reaching out to vulnerable senior citizens by communicating with their family members and caregivers."
Community Concern's mental health clinic serves approximately 1,600 people annually. Utilizing the specific skill sets of a staff that includes clinical social workers, certified mental health counselors, a psychiatrist, a psychologist and other support staff, Community Concern provides treatment for existing clients and continues to introduce its services to other residents of the Southtowns.
"We do tremendous work, but funding is always a challenge as a not-for-profit social service agency," says Bartone. "There is definitely a need for what we do and it is why we work so hard to assist individuals, couples and families in need."
A wide spectrum of disorders are identified and treated at Community Concern's two locations, including marriage counseling, depression, anxiety disorder and acute mental illnesses. Its senior care management program assists people age 60 and above to maintain the highest level of independence possible, with elder care specialists helping senior citizens who hope to continue to live on their own.
"We receive referrals from a variety of different places," says Project Coordinator Jennifer Gunia. "We represent a link between the clients and the services that we offer. We work with each client and their families to get answers to questions they may have about health insurance coverage, Social Security benefits, home care housing assistance and much more. Sometimes it is just knowing where to turn or who to call for information that can at times be confusing or quite overwhelming. We are here to help."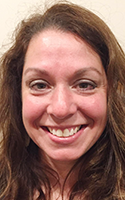 The senior care management service is something Bartone and his staff are passionate about.
"The mission of that program is to keep frail and vulnerable senior citizens in their homes," says Bartone. "Preventing nursing home placement is always the goal. Many of the senior citizens of our community need help and for some of them navigating the system is a nightmare."
"I can't stress enough that contacting us can help solve some simple problems and help to start the process of resolving some more complex challenges that someone may be facing," says Gunia. "Just give us a call. Don't be afraid to pick up the phone to ask a question."
Community Concern welcomes volunteers who can provide home visits, run errands and handle other tasks for senior citizens who are seeking assistance. Information on how to become a volunteer can be found by visiting www.communityconcern.org or by calling 716-947-5025.
The importance of having these services offered and being easily accessible in the community for anyone who needs them cannot be understated," says Bartone. "We are very proud of our two facilities and our staff, who have the experience and knowledge to help identify who could greatly benefit from specialized care for people having social, emotional or mental health problems that hinder their day-to-day lives and ability to function."