Report shows it will probably eclipse heart disease as leading cause of death in coming years.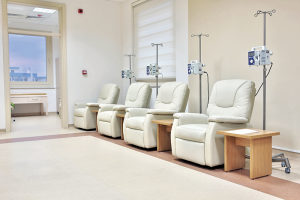 Cancer is on track to become the leading cause of death in the United States, closing in on heart disease as America's No. 1 killer, a new government study shows.
Heart disease has consistently been the leading cause of death for decades, and remained so in 2014, according to a report from the National Center for Health Statistics (NCHS) at the U.S. Centers for Disease Control and Prevention.
But the gap between heart disease and the second-leading cause of death, cancer, has been narrowing since 1968, the researchers said.
Cancer actually surpassed heart disease as the leading cause of death for 22 states in 2014, the study found. Back in 2000, Alaska and Minnesota were the only two states where cancer killed more people than heart disease.
In addition, cancer is now the leading cause of death for a number of minority groups, including Hispanics, Asians and Pacific Islanders, the report showed.
"It's been edging this way for a while," said co-author Robert Anderson, chief of the mortality statistics branch at the NCHS. "We've taken for granted that heart disease is the leading cause of death, but now because of prevention efforts and advances in treatment, we're making substantial progress with heart disease, to the point where now it's roughly on par with cancer."
Annual heart disease deaths have decreased nationwide from a peak of just over 771,000 in 1985 to nearly 597,000 in 2011. In the meantime, cancer deaths have nearly tripled from just under 211,000 in 1950 to almost 577,000 in 2011, the report stated.
Physician Mariell Jessup is a spokeswoman for the American Heart Association. She pointed out that new medicines have made it easier for people to control their blood pressure and cholesterol, treatment advances like angioplasty and heart bypass surgery saves the lives of many heart patients, and more people have quit smoking and started eating healthier diets.
"One could argue that we're doing a better job of keeping people with heart disease alive," said Jessup, who is a professor at the Hospital of the University of Pennsylvania in Philadelphia. "It's not that people aren't experiencing heart disease, but they're not dying from it."
The report was published online Aug. 24 in the CDC's NCHS Data Brief.