By Deborah Jeanne Sergeant
Alzheimer's is an incurable degenerative disease of the brain. However, people diagnosed with Alzheimer's can benefit from exercise.
A growing body of research indicates that in addition to offering some protective advantages, regular exercise can also slow the disease's progression for those who have been diagnosed.
A 2022 study indicates that exercise helps promote the level of a brain-protective protein that can delay onset of Alzheimer's and other dementias and slow the progression of the disease in those diagnosed.
The study's author, Kaitlin Casaletto, an assistant professor of neurology in the Memory and Aging Center at the University of California San Francisco, said that other studies show physical activity lowers the chances of dementia by 30% to 80% but researchers still don't know exactly why except that it may have to do with synaptic functioning.
"Everybody — no matter what stage of Alzheimer's — should do as much as they can," said neurologist Kinga Szigeti, director of UB's Alzheimer's Disease and Memory Disorders Center, UBMD Neurology and the Jacobs School of Medicine and Biomedical Sciences and associate professor at Jacobs School. "If it comes down to just walking around the room or doing exercises in bed, even that is better than nothing."
Szigeti referred to a couple of controlled studies about people with moderate stage Alzheimer's. A control group did some baseline activity typical for a day program. The other group engaged in a structured exercise program with different activities.
"Over a three-month period, the structured group was almost as efficacious as the medication they prescribe," Szigeti said. "They interacted more, talked more and were able to do more independently. You can decide to stay healthy or slow dementia down as much as possible once diagnosed. It's not just for those diagnosed but anyone. We preach about physical exercise all the time."
In addition, choosing to exercise can help fight the depression that often accompanies dementia. Exercise gives a sense of control.
Szigeti recommended engaging in 150 minutes a week of enjoyable physical activity. Especially helpful are activities that stimulate many areas of the body, like tai chi, yoga or pickleball. She added that the social aspect of being part of a group is also beneficial.
These recommendations should especially interest people who have a genetic predisposition for developing Alzheimer's, as improving lifestyle may help mitigate genetic risks.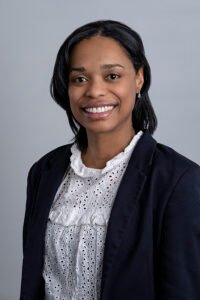 Carleara Weiss, registered nurse, said, "Exercising regularly improves cardiovascular health, reduces blood pressure, and makes the blood vessels stronger."
Weiss is a research assistant professor at UB's Center for Nursing Research. She joined the CNR after two years as a postdoctoral associate at the UB School of Medicine and Biomedical Sciences Division of Geriatric and Palliative Medicine.
She added that exercise also prevents deterioration of muscle and bone, which leads to more dependence on others.
"Alzheimer's is a progressive disease," Weiss said. "Loss of independence is a critical factor. Exercising regularly is one way to prevent that."
Alzheimer's attacks the hippocampus. Weiss said that regular exercise improves brain function of the hippocampus, which improves memory and maintains its function for a longer time.
The exercise does not need to be intense to offer significant benefits.
"A milestone study done said women who were doing what's considered moderate to high intensity exercises were 90% less likely to develop Alzheimer's and those who got it got it an average of 12 years later," said Joe Fox, personal trainer, certified functional strength training coach and owner of TrainSMART Personal Training in Buffalo. "Cognitive function and brain health and delaying Alzheimer's and dementia is right in the wheelhouse of a properly designed and executed fitness strategy."
He said that it's commonplace for people in generally decent health to experience an injury, become sidelined from activity, and then never get back to an active lifestyle.
"Once they're not moving anymore, their risk of Alzheimer's increases significantly," Fox said. "This is real life. People you see in the neighborhood and in church and the grocery store, it's a real thing. When you stop moving, you start dying. Movement is an amazing thing."
Richard Derwald, fitness trainer consultant for Erie County Senior Services, wholeheartedly believes that "exercise is the best thing an Alzheimer's patient can do to slow the progression of the disease."
He encourages people to engage in resistance exercises and aerobic exercises on alternating days.
"If you do it only occasionally, you'll pull your shoulder and hurt yourself," he said.