By Deborah Jeanne Sergeant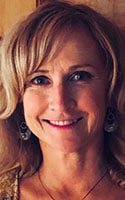 Doctors practicing integrative and holistic health are seeing increased interest from new and returning patients because of the pandemic.
Marlene Rogers, family nurse practitioner and co-owner of Advanced Integrative Care in Williamsville, said that the practice is growing and many patients are more interested in immune strategies and wellness than before.
"We have a nutritional IV clinic that we've seen definitely an increase with the high doses of vitamin C, magnesium, B vitamins, immune products, and energy products," Rogers said
At the beginning of the pandemic, many people delayed care because of the virus and for some, financial constraints have caused them to continue to delay. Lab work is covered by insurance, as is traditional medication; however, some services are not covered.
At Northeast Integrative Medicine in Williamsville, acupuncturist Ariel Wachowiak, who holds a Master of Science in acupuncture and Oriental medicine, said that she has the same number of patients; however, they have shifted their interest since before the pandemic.
"They have strengthened their commitment to treatment in order to boost their immune systems," Wachowiak said. "I believe part of the issue in Western New York is that there is a lack of exposure to knowledge about how integrative medicine can help improve one's health."
Creating a healthy lifestyle with patients is the main goal of Kimberly Fenter, doctor of naturopathy and certified holistic nutrition health coach at Audubon Women's Medical Associates, an integrative practice. Lately, she's had her work cut out for her with some patients.
"Unfortunately, during the pandemic, a lot of the consciousness of healthy lifestyles has taken a backseat to being comfortable in what they eat, wear, and adapting to the 'new norms' they've been dealing with," she said.
Especially while quarantining, it is easy to let healthful habits slide and comfortable—but unhealthful ones—creep in.
"I've not seen an increase in patients in the past year, but currently, I'm seeing more of an uprise in my client base looking for help for holistic way for mental health and inclusive of that their whole health mind, body, spirit," Fenter said.
She said that before COVID-19, people had little consciousness of how the quality of their food affects their health. Now that they feel a little overweight and sluggish, they are looking to Fenter for help in controlling their weight through food and activity.
The stressors of working and educating from home have ramped up patients' stress levels. Without their normal healthful ways of coping, like getting together with friends or going on outings, it has been more difficult to maintain lower stress levels.
"I get back to the basics of how you are creating a healthy environment with what you fuel your body and mind with," Fenter said.
Instead of ruminating on past mistakes, she encourages clients to make positive health changes.
High stress levels also affect sleep.
"I'm seeing a lot of interest in sleep hygiene, which affects how people feel health-wise in general," Fenter said.
She added that many seek help for digestive issues, as poor diet, little sleep and stress can contribute to poor digestion.