By Deborah Jeanne Sergeant
Shopping, baking, decorating, traveling, hosting, special events: is there any time in your busy holiday schedule for fitness? Unfortunately, many people let it slide for the month until faced with extra pounds and deconditioning by January.
Despite the hectic season, it is possible to sneak in fitness.
"It's a busy time when our schedule dictates everything," said Brian DeLuca, director of Physical Therapy & Impact Sports Performance at UBMD Orthopaedics & Sports Medicine. He sees patients at the Physical Therapy & Performance Training Center at UBMD Orthopaedics & Sports Medicine and Impact Sports Performance Harbor Center. "Schedule exercise. Having a workout partner helps. If you assume it will happen, it won't. Having someone to meet helps you stay accountable."
In addition, invite a family member to join you on a walk and you can use this time to catch up and look at the community's decorations. Or call a friend while you walk.
DeLuca encourages patients to make activity a family tradition, such as skating, skiing, or walking in the park during their visit. Every holiday, you can count on these traditions to keep you moving.
If your holiday plans include traveling, workouts can be more challenging to fit in. But it's still possible.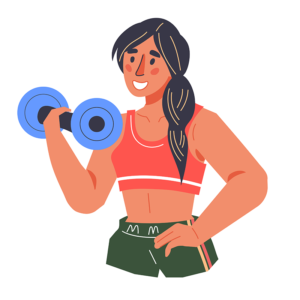 "Scope out the hotel and the area," DeLuca said. "Otherwise, you'll be inactive."
Many hotels offer fitness centers and the concierge can tell you of places to stay active.
Although finding time for your weightlifting time or hour-long run may be hard, Warren Paschetto Jr., tells clients that sticking with just 15 minutes of resistance training per day will help them maintain their gains.
If you're time-crunched, consider a high-intensity interval training (HIIT) style workout, which crams a lot of movement into a short time period.
"I like the HIIT training," said Paschetto, certified personal trainer and independent contractor at Pelitera's Fitness and Performance Center in North Tonawanda. "You can knock it out in 15 minutes and you don't need a lot of movements."
As a variation of HIIT, tabata workouts can offer a good calorie burn. A tabata timer can help keep the sessions moving, as these timers go off in brief cycles to monitor an intense workout session. After warming up and stretching, perform a four-minute session, alternate among three bodyweight exercises like jumping jacks, burpees, jump squats, and mountain climbers every 30 seconds with a 20-second rest between them. Do each movement to 100% capacity, as hard and fast as possible.
Paschetto encourages clients to comprise a workout such as this with a movement for their legs, such as squats; something for pushing, such as push-ups; a pulling movement, such as seated rows with exercise bands; core strengthening, such as planks; and heart rate movements, such as mountain climbers or running in place.
"You can do it right in your bedroom if you have company," he added.
For those with a little more time, following a fitness video on YouTube can help them stay moving without leaving home.
Challenge a young niece or nephew or your own child to a game of performing 10 jumping jacks or push-ups every time they hear the word "snow" in the movie. Everyone in the room gets a different "action" word.
"My nephews love doing this," Paschetto said.
Ironically, we tend to not only move less but eat more during the season — and many of those food choices are usually poor. That's why Paschetto reminds clients to mind their diet if they are moving less.