Start planning now for your later care
By Deborah Jeanne Sergeant
Some people assume that Medicare or their health insurance will entirely cover their cost of nursing home care or at-home care. It will not.
"It covers some and there are some narrow ways it does it," said Margaret Tomaka, executive vice president at Specific Solutions, Inc. in Williamsville. "You need to be in the hospital three days for Medicare to cover it."
The first 20 days of nursing home care for rehabilitation are covered and for those who qualify for continuing care, Medicare covers 100 days at 80%.
"If you're at home and go in the hospital one day, Medicare won't cover nursing home care at all," Tomaka said.
Specific Solutions is a multi-company general agency specializing in life, disability, long-term care, annuities and impaired risk.
To qualify for Medicaid while still protecting assets, people must transfer sufficient assets five years before applying for long-term care, although a spouse is permitted to continue living in a house worth $700,000 or less.
"A lot of people think they won't need long-term care," Tomaka said. "Or the men say, 'My wife will take care of me.' The statistics say that the caregivers die first because of the stress of trying to take care of someone. That's the difficult part. If you have a daughter, she already has a family and a job. It's very stressful for caretakers."
Tomaka encourages clients to consider planning a means to cover the costs of assisted living for at least three years and the cost of a nursing home for at least six months.
Nursing home care costs about $12,669 a month currently for the Buffalo area. Assisted living costs about 40% of the expense of a nursing home. Going with assisted living first helps people conserve their resources for longer use. At the current rates, three years of assisted living plus six months of nursing home care costs about $258,447.60.
It can be important to look at family health history. Were many of the previous generation long-lived? What health issues do you currently face? Those applying for long-term health insurance must have good health to be approved for a policy.
"For some people, the cost is so significant, they could never afford it," said Roxanne Sorenson owner of Elder Care Solutions of WNY in Amherst. "There's just no way to get it. A long-term care policy makes sense if you're trying to pre-plan if you can afford it and qualify. It's like life insurance. If they find out you have certain conditions, you may not qualify."
She encourages anyone choosing a long-term care policy to obtain an inflation rider.
"If it's 25 years before you use it, you want it to pay out at the future rates," she said. "That's what happened to some people who bought plans in the '80s and '90s. They're now receiving $50 a day. They're shocked that they have to come up with $450 a day."
Applying while in the mid-50s to late-60s is still feasible for cost. However, those who are any older find that the premiums are very costly.
Annual premiums for long-term health insurance can range from $2,000 to $5,000 per person, depending on coverage level and health. New York will offer a 20% income tax credit and for some people, the federal government will offer a small deduction.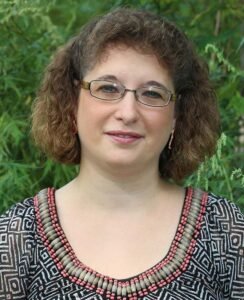 Care does not have to be through a professional home healthcare agency. With a hybrid plan, the policyholder can cash in the policy for a qualified claim and pay someone for providing care—even a family member—and/or pay a home care agency.
Many people manage homecare by relying on family members living in the home for things like socialization, housekeeping and cooking, and a visiting professional for help with monitoring health, bathing and dressing. Long-term care policies kick in once a person cannot perform two of the six activities of daily living: eating, bathing, toileting, dressing, transferring, and continence.
People with $2 million or more of assets can likely self-fund about three to four years of care without lowering their spouse's lifestyle. Someone with less should consider coverage.
The pandemic has underscored the challenges of curtailing outbreak of infectious diseases in facilities compared with living at home. In a facility, family members may not be able to visit their loved ones for months. Because nursing homes are regulated by the Department of Health—unlike assisted living facilities—residents must accept changes to their living environment such as living with residents who have COVID-19.
Although the costs of long-term care insurance may be high, compared with the cost of paying for care in full, it is still a good deal. The insurance offers peace of mind and relieves the family of the challenge of providing care. It also helps policy holders maintain independence longer.
Kristin Surdej, licensed master of social work and care manager certified with Laping, Surdej, Associates, LLC, a geriatric care management group in Cheektowaga, said that more people are going for hybrid life insurance policies because of the expense of long-term care insurance.
"They're almost taking the place of the old traditional policies no longer offered by tried-and-true providers," she said. "I'm seeing people who have the old policies, it's like they're trying to push them out by raising the premiums."
She added that clients like that the premiums for hybrid plans are more affordable and clients are guaranteed to receive benefit from it, either for care or for their heirs.