Evergreen official says groups share values, mission to provide inclusive healthcare. The merger expected to finalize in May
By Jana Eisenberg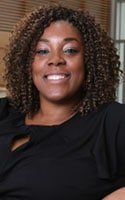 It was a natural move for Evergreen Health to bring MOCHA Buffalo into its expanding portfolio of like-minded organizations. It was recently announced that, as of May, the Buffalo location of MOCHA, founded in Rochester in 1996 as the Men of Color Health Awareness Project, will become an official part of Evergreen.
Evergreen is a comprehensive healthcare delivery system fostering healthy communities by providing medical, supportive and behavioral health services to individuals and families in Western New York — with a focus on those living with chronic illness or who are underserved by the healthcare system.
MOCHA focuses on improving the health and wellness of LGBTQ+ people of color in Rochester and Buffalo; the organization's Buffalo location has been a partner with Evergreen for many years, and its missions and methods are closely aligned.
The two providers, with their emphasis on working towards more equitable healthcare for all, pride themselves on organizational qualities like an inclusive, non-judgmental attitude, more accessible healthcare, and a broad range of services that go beyond the traditional.
According to Ekua Mends-Aidoo, Evergreen Health's chief equity and inclusion officer, bringing MOCHA Buffalo into the fold will allow Evergreen to reach people in new ways.
"Between MOCHA and Evergreen, we have more than 60 years of commitment to the community," Mends-Aidoo said. "MOCHA's focus on communities of color and LGBTQ+ folks strengthens all of our connections with these communities, and broadens Evergreen's ability to fulfill part of our mission: that of creating inroads for those who are underserved by the health system. It will become an easier handoff for MOCHA clients to receive direct referrals to services within Evergreen, such as primary and specialist care, and mental health."
"Health equity" is a tenet that both organizations are united in support of and work toward.
"We define 'health equity' in part as working to remove avoidable obstacles and barriers for populations to reach health," said Mends-Aidoo. "There is a direct connection between a person's health and their 'social determinants of health.' A smaller part of a person's ability to be healthy comes from their access to doctors; the majority of that ability is social components like education, the neighborhood that you live in, and whether you have access to healthy food and adequate housing; those factors are what make up someone's total health."
MOCHA Buffalo will be housed within Evergreen's Center for Supportive Services, which includes its Health Education & Engagement, THRIVE Wellness, and Housing, Transportation, and Nutrition programs. MOCHA will bring additional health, wellness, and sex-positive programming to the larger organization.
MOCHA's programs, designed by and for LGBTQ+ people of color, include a drop-in center, which is a safe space for LGBTQ people of color to gather and socialize. Activities include discussion groups, movie nights and "Club MOCHA/MOCHA Lounge," an LGBTQ youth gathering featuring music, food and games.
MOCHA also offers confidential HIV, STD and hepatitis C counseling, testing, referrals and education. As part of its mission to help clients live more sex-positive lives, MOCHA provides access to treatments like PrEP and PEP to assist people with remaining HIV negative, as well as education about other protective tactics, including free condoms and lubrications.
"Throughout MOCHA Buffalo's more than 20 years of service, we have remained committed to addressing racial disparities in healthcare and providing space for young LGBTQ+ people of color to be themselves," said De'Jon Hall, manager of MOCHA Buffalo, in a statement. "By joining Evergreen Health, MOCHA Buffalo will be able to continue our legacy of serving queer and trans folks of color throughout the Western New York region, in furtherance of the values we were founded on."