Expert says seniors 'one of the fastest growing age segments for drug addiction'
By Deborah Jeanne Sergeant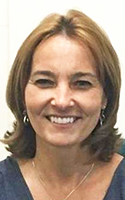 Most people associate the opioid epidemic with younger people. While it's true that the average person struggling with opioid addiction is younger than 45, a growing number of older people become dependent.
According to AARP, nearly one-third of those using Medicare, numbering about 12 million people, received prescriptions for opioid painkillers in 2015. The same year, 2.7 million Americans aged 50-plus took painkillers off-label, either for reasons for which they were not prescribed or in excess of their prescription.
AARP further related that in the past two decades, the rate of opioid-related hospitalization for people 65 and older quintupled.
According to the Erie County Health Department, in 2016, 21 percent of the total 297 overdose death victims were 50 or older. Two deaths are still pending.
"It's one of the fastest growing age segments for drug addiction," said Carolyn Grisko, clinical director at Beacon Center in Amherst, Lockport, Niagara Falls, Buffalo and other Upstate locations.
Mature adults with opioid dependence usually begin taking an opioid painkiller after an injury or surgery. If the pain lingers, the patient may shorten the time between pills or take a higher dose than prescribed. Within a short time — even mere days — the patient can become dependent.
"It takes a lot of work to explain to a patient that having one opioid on top of another is not a good thing," said physician Robert Stall, CEO of Stall Senior Medical, LLC in Amherst. "That's how most older people become addicted. It's a lot easier to just refill the prescription than to work the person off of it."
If they try to fill prescriptions at more than one pharmacy, fail-safes implemented in the past few years ensure they can't. Unlike some their younger counterparts, mature patients with opioid dependency don't tend to turn to street drugs when their prescription runs out.
Stall said the next most common source is a friend or relative. While young adults may pilfer from their grandparents' medicine cabinets, an older adult seeking prescription opioids may ask a friend or relative who has leftover pills. In sympathy, they often get what they want. Some also have someone else refill a prescription for painkillers, claiming they've lost pills or that their doctors did not prescribe enough refills.
Physician Gale R. Burstein, commissioner of health for the Erie County Department of Health, said many prescriptions have been written for longer than what the patient will actually need pain relief. Typically thrifty, many older adults hold onto leftover drugs in case they need them in the future; however, their stockpile creates a temptation for themselves or someone else.
Many of the signs of opioid addiction mimic some of the signs of dementia, making it difficult for loved ones to identify, including disorientation, poor balance, poor hygiene, mood swings and isolation.
Commissioner Burstein believes older adults resist seeking help more than younger people because of the stigma associated with substance dependency.
"Denial is a big barrier to seeking help," she said.
Another issue is that many older adults simply follow their doctor's directions explicitly and take the entire prescription whether they still need pain medication at that level or not.
Burstein recommends seeking non-medicinal methods for reducing the need for painkillers, including mindfulness.
"If your primary doctor says, 'I'm not giving this to you anymore' and is cutting them off cold turkey, they need to seek other experts in managing pain," Stall said. "It's very dangerous to self-prescribe any medication, let alone a narcotic medication."
Stall suggested pain specialists, physical therapists or holistic doctors, depending upon the reason for the pain. He added that general exercise and strength training may also help.
For more information on substance dependency, visit www.NCAdd-RA.org.