FeedMore WNY's chief communications officer discusses the nonprofit's efforts to end hunger in Western New York
By Brenda Alesii
When it comes to basic human needs, quality nutrition is undoubtedly at the top of the list. Yet with all the advances made in today's world as the new century approaches, thousands of people from every background are in need of food.
Fortunately for residents in four area counties — Erie, Niagara, Cattaraugus, and Chautauqua — FeedMore WNY is here to help. The nonprofit organization, uniting the Food Bank of WNY and Meals on Wheels for Western New York, legally merged Jan. 1, 2020. Each organization, now operating as one, has the same objective: ending hunger throughout the region.
FeedMore WNY has an operating budget of $36 million and 142 employees (including full- and part-time staff).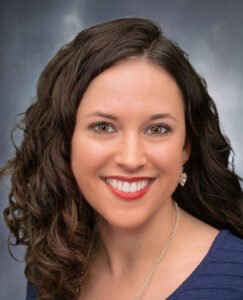 Catherine Shick is chief communications officer for FeedMore WNY, which has locations at 91 Holt St. and 100 James Casey Drive as well as a warehouse in Falconer.
Q. Your agency serves four counties. With what other organizations do you partner?
A. We have 390 hunger relief agencies and programs, including soup kitchens, relief agencies and programs, food pantries, and shelters. These partners are a great source of support; many have hub sites, locations where volunteers will pick up Meals on Wheels and deliver to the surrounding communities. We serve a wide swath of the area with the same objective for everyone – offering dignity and hope for a brighter future.
Q. How many people did your agency help in 2020?
A. We assisted 180,880 people throughout the four county region.
Q. Speaking of who benefits from your organization, are there misconceptions about who needs assistance?
A. We serve all ages from infancy to older adults. It isn't just the disadvantaged. I think the pandemic opened people's eyes because there was so much change — job loss, reduction in hours at certain companies, staying home and managing child care, being homebound. There's an emphasis on hunger around the holiday season, but hunger happens 365 days a year. And the pandemic has increased that urgency. While we do see a need around the holidays, it is often more related to cold weather. If the heat has to be turned up or if the lights are on for longer periods, sometimes people are forced to choose between paying utilities, paying rent, or having enough to eat.
Help is available for elementary school children with our backpack program filled with kid-friendly food. For older adults, Meals on Wheels provides a prepared hot lunch and a cold supper, which meets two-thirds of recommended daily allowance requirements. Sometimes the only contact an elderly resident has is the visit with the delivery person, which serves as a wellness check and a break from social isolation.
Q. What types of food and other donations are needed?
A. We are grateful for any donations and types of food. Canned proteins, peanut butter, whole grains like cereal and pasta, shelf-stable and low-fat, low-sodium items are always in demand. Perishable food — lean meats, dairy, fruits and vegetables — are also gratefully accepted. We are always in need of infant formula and diapers, too.
Monetary donations allows us to allocate dollars where needed. If donors are interested in our Planned Giving Program, we have a team that is available to answer any questions.
Q. Why do you call your volunteers the lifeblood of the organization?
A. We have the most incredible, compassionate volunteers, who inspire me every day. They are vital to the organization. Because there are so many different ways to lend a hand, we pair our volunteers with what interests them. Opportunities include sorting and packing food, working at events, delivering food, hosting food drives, so many options.
Our volunteers come in all ages. We recently had a 4-year-old child who helped with a food drive! He wanted to make a donation in lieu of a birthday gift. That's one of the many reasons I love my job — it's a passion for me and incredibly rewarding.
For more information on FeedMore WNY, visit www.feedmorewny.org or call 716-822-2002