Executive director of Population Health Collaborative
By Michael J. Billoni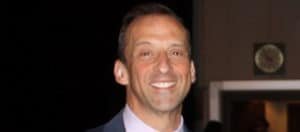 John D. Craik is the executive director of Population Health Collaborative, a nonprofit that creates connections for Western New York health. PHC, a regional population health collaborative that connects diverse groups of people to align resources and expertise, has a staff of six full-time professionals and an annual budget of approximately $1.5 million.
Q. What is the art of collaboration for the Population Health Collaborative?
A. We recognize that WNY is very rich in resources, and although we have an abundance of programs, energy and talent, we do not have community players aligned in a systematic or strategic way. Our collaborative role is to get the diverse partners and influencers to work together in a way that is more impactful, but we embrace a humility-based approach where we do not assume that we know more than anyone else. Our collaborative approach is based on curiosity and a recognition that people know more about their own resources, assets and challenges than we do, and our role is to be the neutral convener who aligns the assets we already.
Q. What is the current state of health in the Buffalo-Niagara region?
A. In a word, dismal. According to the Robert Wood Johnson Foundation County Health Rankings, WNY is the least healthy region of New York state. We have excellent public health leaders and healthcare facilities, but we have a culture that encourages unhealthy eating, a sedentary lifestyle and smoking rates that exceed the New York state average. The life expectancy in WNY is lower than the state average, particularly the African-American community in Buffalo — members of this community die approximately 12 years early. These factors are overwhelmingly driven by preventable chronic disease.
Q. What is the economic impact of poor health in WNY and how is that determined?
A. Health policy experts are able to tell us how much chronic diseases cost businesses and based on the prevalence of chronic diseases like cardiovascular disease, COPD, obesity, diabetes and related conditions, WNY business loses $1.2 billion in preventable or avoidable healthcare costs and $1.3 billion in lost productivity due to these diseases. These figures only include privately ensured employees, and if you factor in Medicaid and Medicare the costs to WNY is closer to $3 billion per year.
Q. What are the plans for PHC for the $273,000 Livewell WNY grant?
A. We recognize there are hundreds of programs and organizations that can help us reduce the prevalence of chronic disease, but they are not necessarily aware of or supportive of each other. We need to take a more systemic look at the resources we have and line them up so that we start to move the needle. The grant we just received will help us reach out directly to members of the community who will give us their voices and perspectives on what works, what doesn't work, what resources and assets we have and what we need to improve health in our region.
Q. What are PHC's goals for 2020?
A. We are taking a long-term approach and aligning programs, changing systems, and overall changing the culture of WNY will take decades. For the coming year the pivotal work will revolve in devising plans that are evidence-based, but that will also be effective in the specific communities where we need to implement them. We also need to develop the relationships and the level of trust so that sectors, people and organizations that have not worked well together in the past can start to engage and align in the near future. It's herding cats, but smart cats and the end game is worth it.
For more information, visit www.pophealthwny.org.