Practitioners say more in the medical industry accepting the benefits of what they call 'integrative medicine'
By Deborah Jeanne Sergeant
In recent years, non-Western medicine has grown in popularity and availability. Most insurers cover at least some modalities. According to the National Institutes of Health, more than 30 percent of adults and approximately 12 percent of children use non-Western health care.
A few prestigious medical schools have begun offering dual certification programs, which has raised the esteem for integrative practitioners. Well-known medical doctors such as Mehmet Oz, Deepak Chopra, Andrew Weil and Mark Hyman also use and endorse modalities that originate outside Western medicine.
Shawn Marie Cichowski is a certified life and intuitive energy coach at her practice, Western New York Life Coaching in Williamsville. She has observed steady growth in the interest shown in her educational classes.
"People are looking for alternatives to Western medicine," she said. "People are moving toward a holistic health care and they're tired of being sick."
While she believes Western medicine fills an important role, she thinks clients want to "fill in the gaps in health care."
Cichowski — who has bachelor's degrees in psychology and sociology — also believes that increased awareness of integrative health has helped more people seek non-Western health modalities to self-heal and prevent disease.
"Many diseases have a lifestyle behavior basis," she said. "The modern society we live in is generally interested in a quick fix. If we slow down and listen to our bodies, the body has a remarkable ability to self-heal."
Physician Sanford Levy practices integrative medicine in Buffalo. He is careful to use the word "integrative" as it reflects the use of both Western and non-Western health care together to treat patients.
"Much of it is consumer-driven," Levy said. "It's a response to consumer demand. Among practitioners like myself, there's a recognition of the limits of conventional medicine."
He added that conventional, Western medicine primarily treats trauma and acute conditions, but proves "limited in treating and managing chronic conditions," he said. "Among practitioners, there is interest in striving to get to the root cause instead of the symptoms."
Levy thinks that one factor that hampers the growth of integrative medicine is that insurance companies tend to drive the direction of medical care. Integrative medicine takes time but many physicians are time-strapped to meet insurance requirements for sufficient reimbursement. If they don't meet a minimum number of visits daily, they cannot meet their expenses.
According to the National Institutes of Health, more than 30 percent of adults and approximately 12 percent of children use non-Western health care.
Levy believes that public perception of integrative health care has contributed to its expansion, "particularly with younger people, there's a disillusionment with the system. For so long, the reimbursement methodology is incompatible with spending time and counseling and that's what people want. Conventional medicine is limited in what it can offer for chronic condition."
He added that many baby boomers with chronic conditions also feel that conventional medicine doesn't offer them much relief.
Jennifer Jennings, doctorate nursing practice and owner of Cardea Health Integrative in Cheektowaga and Dunkirk, is finding that more and more patients are becoming dissatisfied with the conventional health care they receive and want to take charge of their health.
"They realize that the fact that they have insurance isn't eliminating their out-of-pocket expense," she said.
Co-pays for numerous conventional medicine specialists, medications, and follow-up visits to treat symptoms add up quickly.
Jennings thinks that more people — and providers — will embrace evidence-based, personalized medicine when more educational institutions begin offering programs. She listed Vanderbilt, Duke, and Cleveland Clinic as trailblazers.
"The future of health care will rely on integrative medicine," Jennings said. "It will change if we amend the educational system. The time is very ripe for a program change.
"The research shows that eight out of 10 prescriptions are strictly for symptoms management, not disease management. We're in a cycle of writing prescriptions for symptoms and then more prescriptions for the side effects. We need to research for the root of disease, and not symptom-ology."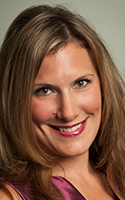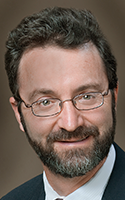 Experts we spoke with, from left, are Shawn Marie Cichowski, Western New York Life Coaching; Physician Sanford Levy, who practices integrative medicine in Buffalo; Jennifer Jennings, Cardea Health Integrative in Cheektowaga.