By Deborah Jeanne Sergeant
Childbirth, menopause and the passage of time can affect both the appearance and function of women's vaginal tissues. For some, dryness and lax tissue make intercourse less pleasurable and even painful.
Some health care providers, including gynecologists, dermatologists and plastic surgeons, now offer non-surgical treatments to restore both vaginal moisture and tightness.
In July, the FDA issued a cautionary statement about providers using energy-based devices for elective vaginal procedures. The FDA statement read that "the safety and effectiveness of energy-based devices for treatment of these conditions has not been established" and that "non-surgical vaginal procedures to treat symptoms related to menopause, urinary incontinence, or sexual function may be associated with serious adverse events."
The FDA has approved energy-based devices — radiofrequency or laser — for dermatological and general purposes, including removal of genital warts, growths or pre-cancerous tissue. The FDA has not specifically approved some of these devices for vaginal procedures. It states that using the devices for cosmetic reasons may cause "vaginal burns, scarring, pain during sexual intercourse, and recurring/chronic pain."
Robert A. Jason, board-certified gynecologist and cosmetic gynecologist, believes that the FDA statement has caused a great deal of confusion, though there's merit in warning women to approach vaginal rejuvenation carefully.
"They should go to a gynecologist who understands the benefits and pros and cons of non-invasive vaginal rejuvenation equipment," Jason said.
Jason serves as medical director and owns the Laser Vaginal Rejuvenation Institute of New York, in New York City and Lake Success on Long Island.
He said that vaginal rejuvenation should be overseen by a gynecologist or cosmetic gynecologist physician in charge.
Patients should also maintain realistic expectations. Women seeking tighter tissue, for example, should understand that non-invasive procedures may not offer the tightness they want.
Jason said that he and other gynecologists use certain lasers or radiofrequency devices as a scalpel or knife. He added that there are also other lasers and radiofrequency devices on the market that are used as non-invasive, non-surgical devices that gynecologic and non-gynecological physicians use for non-invasive vaginal rejuvenation.
"That is the confusing part," Jason said. "After careful examination, if the right candidate uses non-invasive procedures, myself as well as many colleagues across the country have had excellent results, over 90 percent success rates.
"The problem is that when women need more involved surgical repairs, their expectations were not met and that non-invasive procedures done by offices not well versed in vaginal health, can have less than desired or harmful results."
He said that many women had procedures that were not appropriate for them and were hurt, prompting the FDA's warning.
"To truly put this in prospective, laser hair removal in the wrong person's hands can cause burns and harmful results also," Jason added.
Physician Samuel Shatkin, Jr., who practices at Aesthetic Associates Center, Amherst, would agree. He said that "if it's done with the wrong energy in the wrong hands, it can create burns."
Shatkin is certified by the American Board of Plastic Surgery and trained in all aspects of facial and body enhancement.
Shatkin said manufacturers of vaginal treatment devices generally provides training on their use. He said his office has had VaJaser equipment for more than a year and a half and uses the equipment to help patients' vaginal mucosa to feel moister and more supple.
"Our patients experience improvement in the way they feel," Shatkin said. "It won't make changes in medical conditions. If they understand that, they are happy with the results."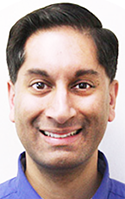 A CO2 fractional laser, VaJaser "is scanned onto the vaginal wall to create micro channels where the tissues can produce new collagen and smooth the vaginal mucosa, the lining of the vagina," Shatkin said.
Treatment takes 10 minutes and patients can resume normal activity after one to three days and intercourse in three to four days. Patients receive two to three treatments four to six weeks apart, then, for maintenance, annually.
"Make sure that when you go to an office, speak with the staff and make sure they have proper training and the proper staff to do the treatment," Shatkin said. "Make sure the practice is competent in doing the treatment."
At Western New York Dermatology in Williamsville, board certified dermatologist Michael Nazareth offers Thermiva, which uses radiofrequency energy to heat tissue to stimulate collagen growth and increase blood flow to the vaginal area.
"A lot of obstetricians, dermatologists and plastic surgeons were oversold these devices on what they could do," Nazareth said. "There's no cure-all for vaginal dryness, incontinence or atrophy of tissue. However, the equipment does help those things."
Treatments at Western New York Dermatology take 20 to 30 minutes and patients receive three treatments. The first two are a month apart and the last is six months after with a maintenance visit annually.
"We see an increase in lubrication in the tissue," Nazareth said.
Anecdotally, some patients experience improvement in urinary continence issues related to childbirth.
Like most offices that aren't gynecologic practices, Nazareth requires patients have their normal provider perform a gynecologic exam and pap smear. Contraindications include any abnormal bleeding, infections, lesions or irregular periods.
"We select only good candidates," Nazareth said.
Patients return to regular activity immediately and may have intercourse the following day. The side effects include warmth during the procedure, but little discomfort.
"The success of these devices has to do with finding the right treatment for the patient so we can meet their expectations," Nazareth said.