By Deborah Jeanne Sergeant
To many busy families, regularly eating together as a family rarely happens. 
Busy work and school schedules pull family members in opposite directions often at mealtimes. 
Frequently eating apart as a family is not good.
"Family dinners promote connection and conversation among family members," said Mary Jo Parker, a dietitian who operates Nutrition & Counseling Services in Williamsville. "This promotes healthy interpersonal interaction and provides good modeling for kids, emotionally and socially, as well as physically."
Grabbing bags of fast food while driving one child to soccer, another to piano and another to a playdate relates a far different dynamic. The experience is rushed, chaotic and less of a shared experience than eating the same food at the same table at a pace that ensures meaningful conversation.
This becomes especially important because as children become older, conversing with parents is often more challenging. Parker believes that talking during a meal can improve psychosocial development and bonding; dexterity and language development; grades in school; mental health; food choices; and healthy weight.
For some families, mealtimes can be stressful, such as with children who have dietary restrictions, inability to take nutrition orally or those on the autism spectrum with rigid food preferences.
That does not mean that the family cannot connect. Instead, it helps to take time to engage with children in a meaningful activity like completing a puzzle, playing a board game or reading a storybook.
Sharing family meals can also affect children's physical health. It starts with involving children in meal planning, budgeting, shopping and preparation, all skills Parker encourages parents to instill in children through participation.
"Additionally, kids are much more likely to try new foods and eat a wider variety of healthy foods if they participate in the planning and preparation of meals," she said. "I encourage parents to involve their kids in all these steps from an early age. The more exposure children have to healthy eating principles, the greater the likelihood they will try new foods and those that are thought of as typically not very kid-friendly, such as vegetables, fish and seafood, ethnic dishes and protein-rich foods."
Most small children can perform simple tasks like rinsing berries and tearing lettuce. Eventually, they may slice fruits and vegetables, measure ingredients, try recipes and help with the planning and shopping.
While healthful, balanced meals with minimal processed foods and plenty of produce is ideal, it is not always possible.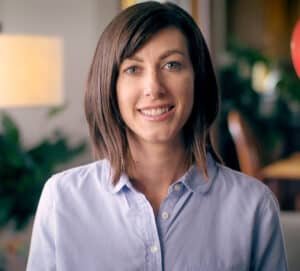 "It doesn't have to be an elaborate, home-cooked meal," said Justine Anna Hays, registered dietitian and owner of Justine Hays Nutrition in Buffalo. "It can be bagels on the weekend or a spaghetti dinner. It doesn't have to be an elaborate, from-scratch meal. Fruit and yogurt parfait can be a family breakfast. It is layers of cut-up fruit, yogurt and bananas. To a take-out pizza, add some cut up carrot or cucumber on the side." 
But to share more of those family meals, cooking ahead entire meals or time-consuming elements can hasten meal preparation during the week.
"If you have an extra half hour during the week, cook up some rice," Hays said. "Portion it and freeze it, as it freezes really well. Then you can take it out and microwave it for a minute or two. Slice up some cucumbers so they're ready to serve alongside your meal. Grabbing a container is quicker than grabbing the cutting board. But you don't have to prep everything for the entire week. It can be as simple as cutting up fruits and vegetables to go with the family meal."
Stocking up on items like instant brown rice, steam-in-bag vegetables, ready-to-eat salad and frozen, non-breaded chicken breast tenders can make meal prep faster since all of these can contribute to a healthful meal in minutes and are less expensive than many convenience foods or fast food.
How food is prepared can also increase the chances of eating together at home—and not from a drive-thru bag. Stacy is a big fan of roasting vegetables to reheat later; cooking lean hamburger to add to recipes and keeping on hand canned kidney beans to make soup. 
Hays likes making slow cooker meals for busy days, so most of the preparation is done in advance and takes only minutes. Add to the meal some fresh fruit, some cut-up vegetables or a prewashed salad and dinner is served.
Steam-in-bag vegetables are "a real time-saver during the school year. They're already cleaned, cut and ready to eat. Mix in with some mac and cheese."
Most varieties cook in fewer than seven minutes and contain about four servings. 
"It's always important for people to remember everyone is doing their best," Hays said. "It's OK to use convenience foods that help us get dinner on the table like canned and frozen fruits and vegetables. Premade pizza crust is convenient to get a meal together during a busy week. Ultimately, what matters is spending time each week to share that meal and experience and model healthy eating habits. Then the kids will see that and follow those behaviors, maybe not right away, but eventually."