By Deborah Jeanne Sergeant
Family end-of-year gatherings offer opportunity to update family health history
Do you know your family's health history? This season may be a good time to find out.
"In cardiovascular disease, family history is extremely important for assessing risk for coronary artery disease, risk of sudden cardiac death, aortic aneurysms and valvular heart disease," said physician Vijay Iyer, CycleNation co-chairman, cardiologist and director of the Gates Vascular Institute.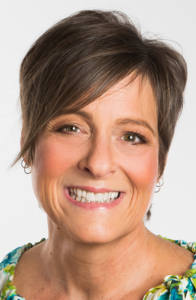 The holiday season may seem an odd time to talk about family health history. However, in some ways, it's the ideal time. You may see relatives face to face whom you seldom see. It's also a time for reminiscing and sharing. How you bring up these topics makes a difference between learning more about your medical background and spurring a completely awkward and unwanted conversation.
If family members withhold health information, it may be for reasons important to them. That could include embarrassment over perceived stigma, such as for a mental health issue. Or perhaps discussing the death of beloved family members dredges up painful memories of a dark period.
Begin conversations about health matters with the person at the heart of the issue to avoid hearsay. For most families, it's better to initiate the conversations one on one, not at the dinner table. Ask if it's OK with the person to bring it up.
Instead of asking in the vein of morbid curiosity, frame your questions as to how they relate to you or your family, such as a trait or symptom you notice in you or your child that a relative shared. Explain why you want to know, such as to seek early intervention.
"I find asking an open-ended question like, 'Are you aware of any family members who have a history of cardiac disease?' is a good place to start before asking specific questions like, 'Did anyone in your family have a heart attack before the age of 65?' or "Do you know anyone in your immediate family who died suddenly?'" Iyer said.
You can always assure the person sharing that the information will be used only with a healthcare provider as needed.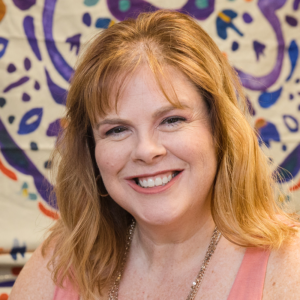 "Couch it in the context of why you want to know," said Sourav Sengupta, child and adolescent psychiatrist with UBMD Psychiatry and associate professor of psychiatry and pediatrics at UB. "You're asking about something personal. Say, 'We're trying to get some support for Johnny for emotional issues he's having. Is there anything like this that's happened in the family?' You don't necessarily want to ask if someone's had a particular illness, but anyone in the family who was really worried a lot or had to go to the hospital for emotional health help."
"Use 'I' statements," Sengupta said. "'I've been thinking about that tough time I had when I was in high school feeling stressed and worried and a little sad' and then bringing it to the current. 'I've been trying to work some of these things lately.' It gives context. It helps them feel like talking with you, that they're helping. You're not just asking to be nosey. It's for healthcare needs."
He added that sticking with symptom-related language rather than diagnosis-related language can feel less stigmatizing to anyone asked about health history.
Engage the person in a conversation, not an interrogation. It may also help to start with your concerns for yourself or your child.
Don't let concern over the other person's possible sensitivity deter you from learning your family's health history. This knowledge can help caregivers and patients plan and undertake lifestyle changes to help reduce risk.
You could also consider asking family members to fill out a questionnaire about family health issues that are important to you. Compared with a conversation, filling out a questionnaire can take the pressure off and allow family members time to frame their responses thoughtfully.