Event to help those with HIV, AIDS in WNY
By Nancy Cardillo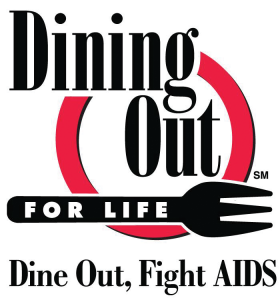 Do you want to know an easy — and delicious — way to help the more than 3,000 Western New Yorkers who are living with HIV or AIDS and their families?
It's easy: just go out to eat on Tuesday, Oct. 11 as part of the 14th annual Dining Out For Life, presented by Key Bank and Evergreen Health.
Here's how it works: you choose one of the 90-plus participating restaurants (visit www.diningoutforlife.com/wny/ for a complete list) in Erie, Niagara or Chautauqua counties, call your friends and get together for breakfast, lunch or dinner at the chosen restaurant Oct. 11 — that's all you need to do.
You and your friends enjoy a delicious meal, and the restaurant donates a minimum of 25 percent of your check to Dining Out For Life.
Dining Out For Life is an international fundraiser conducted annually in more than 60 cities, raising over $4 million each year to assist families dealing with HIV and AIDS. All money raised through the Western New York event stays local, supporting the efforts of Evergreen Health, a nonprofit organization providing HIV/AIDS services since 1983.
"Evergreen Health provides vital services such as primary care, pharmacy services, emergency housing, transportation and food assistance and counseling for anyone in need," says Christopher Reybrouck, director of development at Evergreen Health. "Dining Out For Life is our largest annual fundraiser, so we're hoping everyone will participate, and support not only Evergreen Health, but all the restaurants that are so generously helping us out."
"Western New Yorkers appreciate good food and are always willing to generously support worthwhile organizations, so we're confident this year's event will be very successful," says Steve Gedra, executive chef of The Black Sheep Restaurant & Bar who, along with his wife, Ellen, general manager and baker at Black Sheep, are honorary co-chairmen and sponsors of the 2016 event. "We at Black Sheep are honored to be part of it."